Ravenol
Regular price
Sale price
€8,95 EUR
Unit price
per
Sale
Sold out
RAVENOL ATF Fluid is a very high-quality mineral transmission fluid for automatic fluid clutches and torque converters as well as power steering aids.
RAVENOL ATF Fluid is designed on the basis of refined base oils with a special additive and inhibition that ensure perfect function.
Share
View full details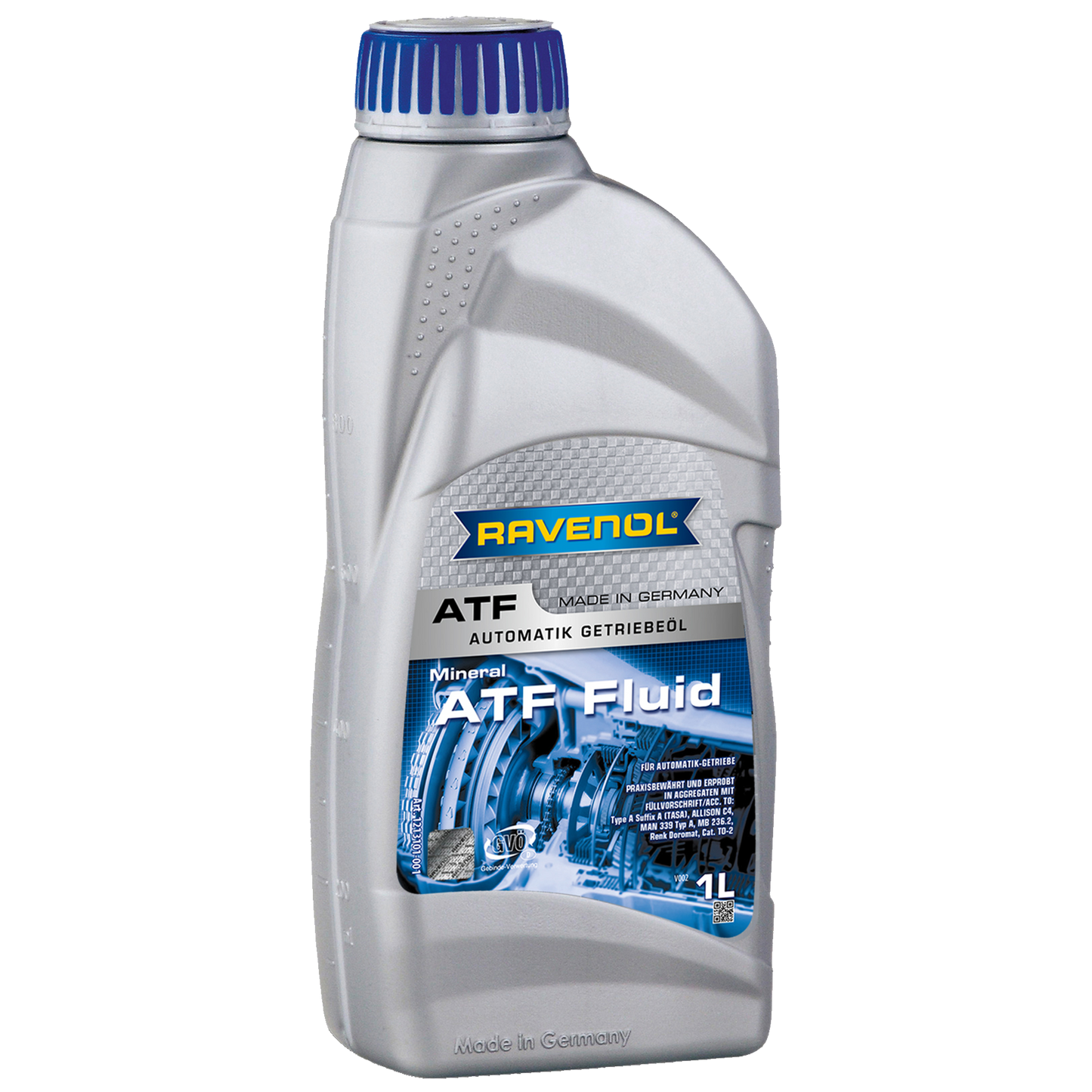 RAVENOL ATF Fluid
Characteristics

Extremely good aging resistance
A very good viscosity-temperature behavior
Effective wear protection
Very good oxidation stability, does not foam
Prevents deposits in the units filled with it and protects against corrosion
An extremely low pour point
A neutral behavior towards sealing materials
Miscibility and compatibility with all brand ATFs, Type A Suffix A

OIL TYPE : mineral
Application

RAVENOL ATF Fluid is
Use in accordance with the unit manufacturer's operating instructions
in:Automatic transmissions, turbo clutches, servo clutches and others
hydrostatic and hydrodynamic systems.

RAVENOL ATF Fluid may
cannot be used if ATF type DEXRON B or DEXRON D or ATF
Type M2C-33 E/F/G are expressly mentioned as filling instructions.
Releases

RECOMMENDATION:

Allison C4
Caterpillar TO-2
MAN 339 A
MB 236.2
Renk Doromat
Type A Suffix A (TASA)