Ravenol
Regular price
Sale price
€9,95 EUR
Unit price
per
Sale
Sold out
RAVENOL FO SAE 5W-30 is a synthetic, low-friction engine oil with CleanSynto® technology for car gasoline and diesel engines with and without turbocharging and direct injection.
RAVENOL FO SAE 5W-30 achieves a high viscosity index thanks to its formulation with special base oils. The excellent cold start behavior ensures optimal lubrication security in the cold running phase.
By significantly saving fuel, RAVENOL FO SAE 5W-30 contributes to protecting the environment by reducing emissions.
RAVENOL FO SAE 5W-30 minimizes friction, wear and fuel consumption and has excellent cold start properties.
Extended oil change intervals according to manufacturer instructions.
Share
View full details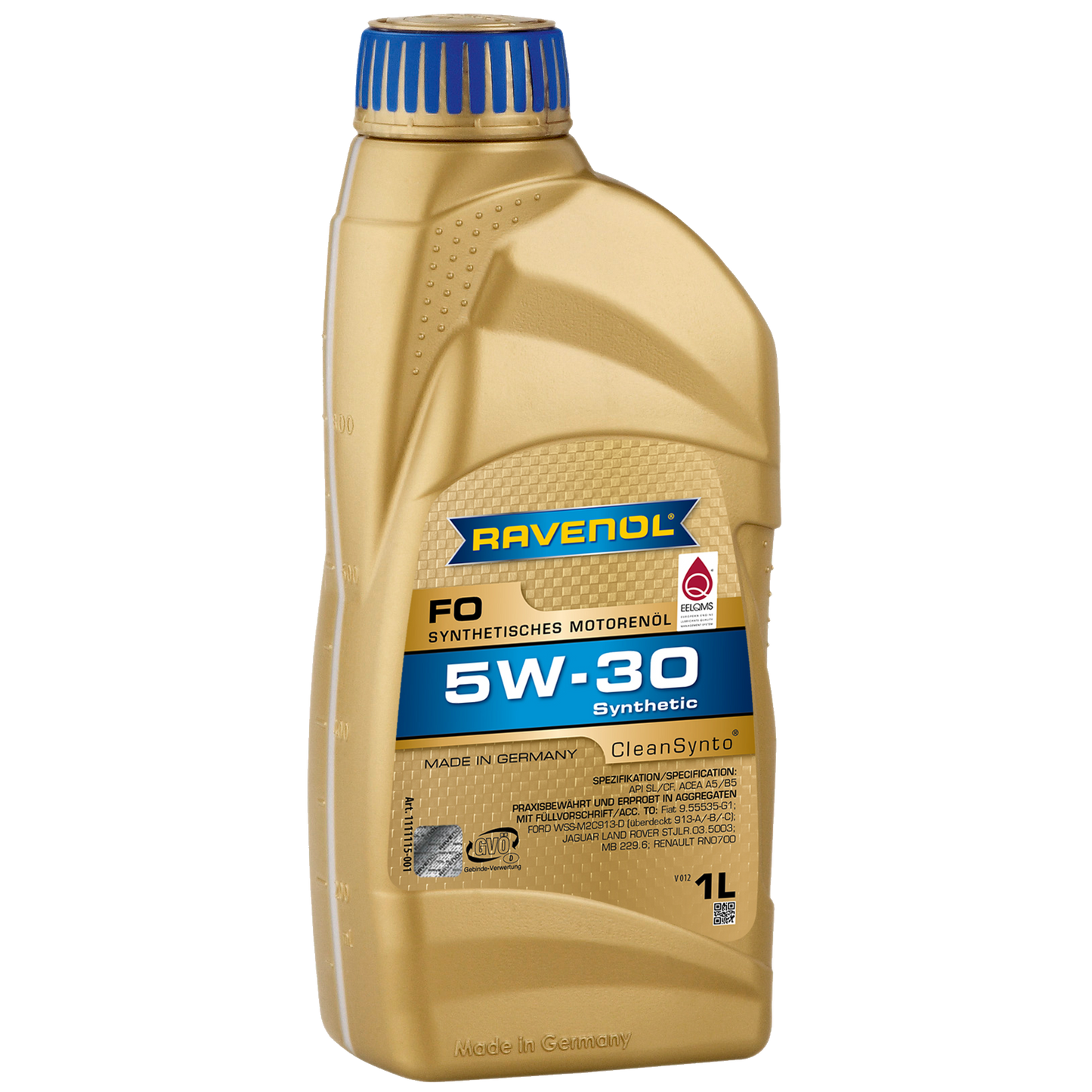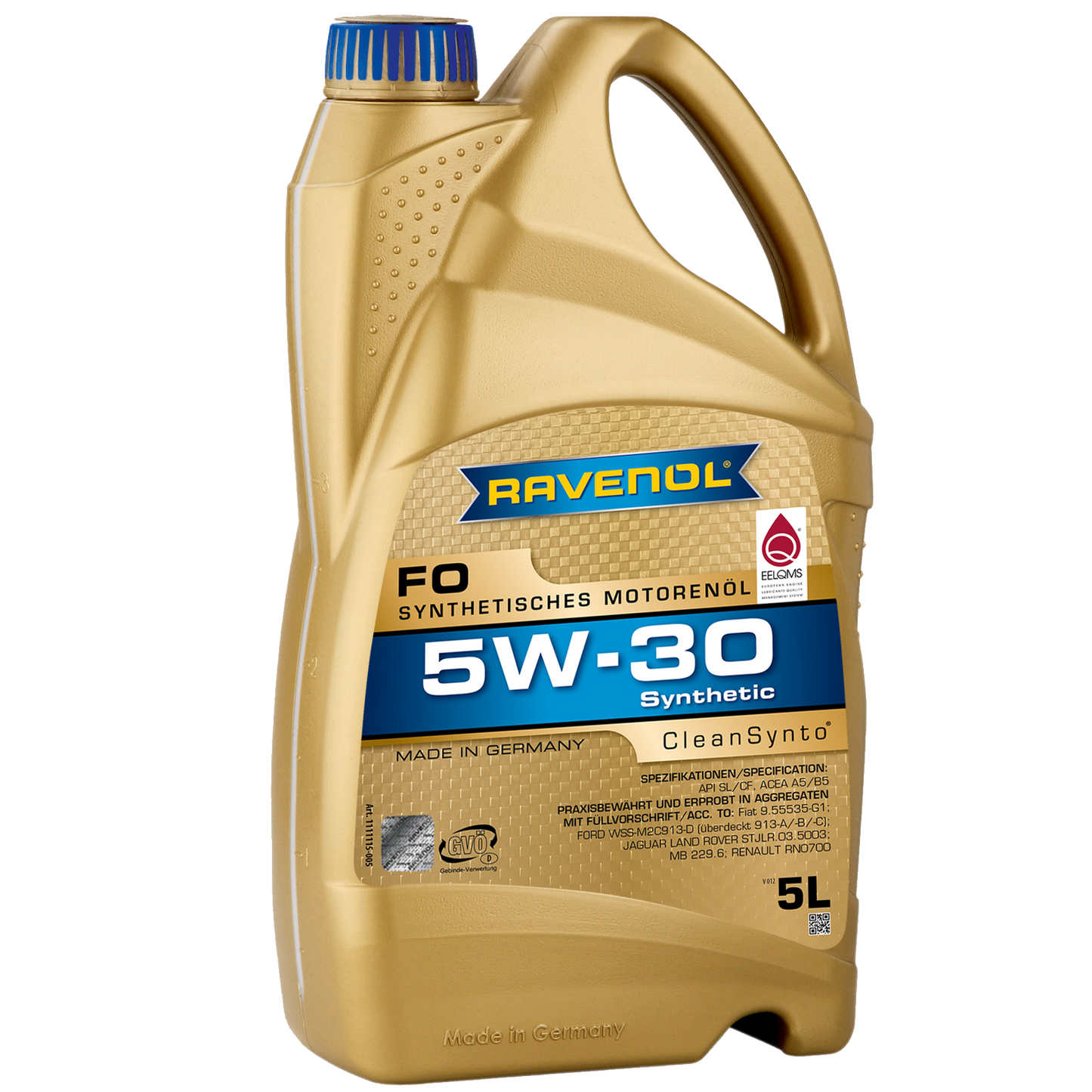 RAVENOL FOR SAE 5W-30
Characteristics

Fuel savings in partial and full load operation
A very stable and excellent viscosity behavior
Excellent shear stability
Very good cold start properties
A safe lubricating film at very high operating temperatures
Very good detergent and dispersing properties
Very good wear and corrosion protection, high oxidation stability
Protection against foam formation
Excellent detergent and dispersant properties
Catalyst suitability
Application

RAVENOL FO SAE 5W-30 is a fuel-saving engine oil
year-round use in modern gasoline and diesel engines in cars,
Station wagons, small vans and similar vehicles from FORD, RENAULT,
Suitable for Toyota, Hyundai, KIA, Mazda, Honda, Nissan and Mitsubishi.
Releases

SPECIFICATION

RECOMMENDATION

Fiat 9.55535-G1
Ford WSS-M2C913-A
Ford WSS-M2C913-B
Ford WSS-M2C913-C
Ford WSS-M2C913-D
Jaguar Land Rover STJLR.03.5003
MB 229.6
Renault RN0700