Ravenol
Regular price
Sale price
€7,95 EUR
Unit price
per
Sale
Sold out
RAVENOL Formula Standard 10W-30 is a mineral multi-grade engine oil for car gasoline and diesel engines with and without turbocharging and commercial vehicle engines. Minimizing friction and wear. The favorable viscosity range ensures high lubricity all year round under different operating conditions.
Extended oil change intervals according to manufacturer instructions.
Share
View full details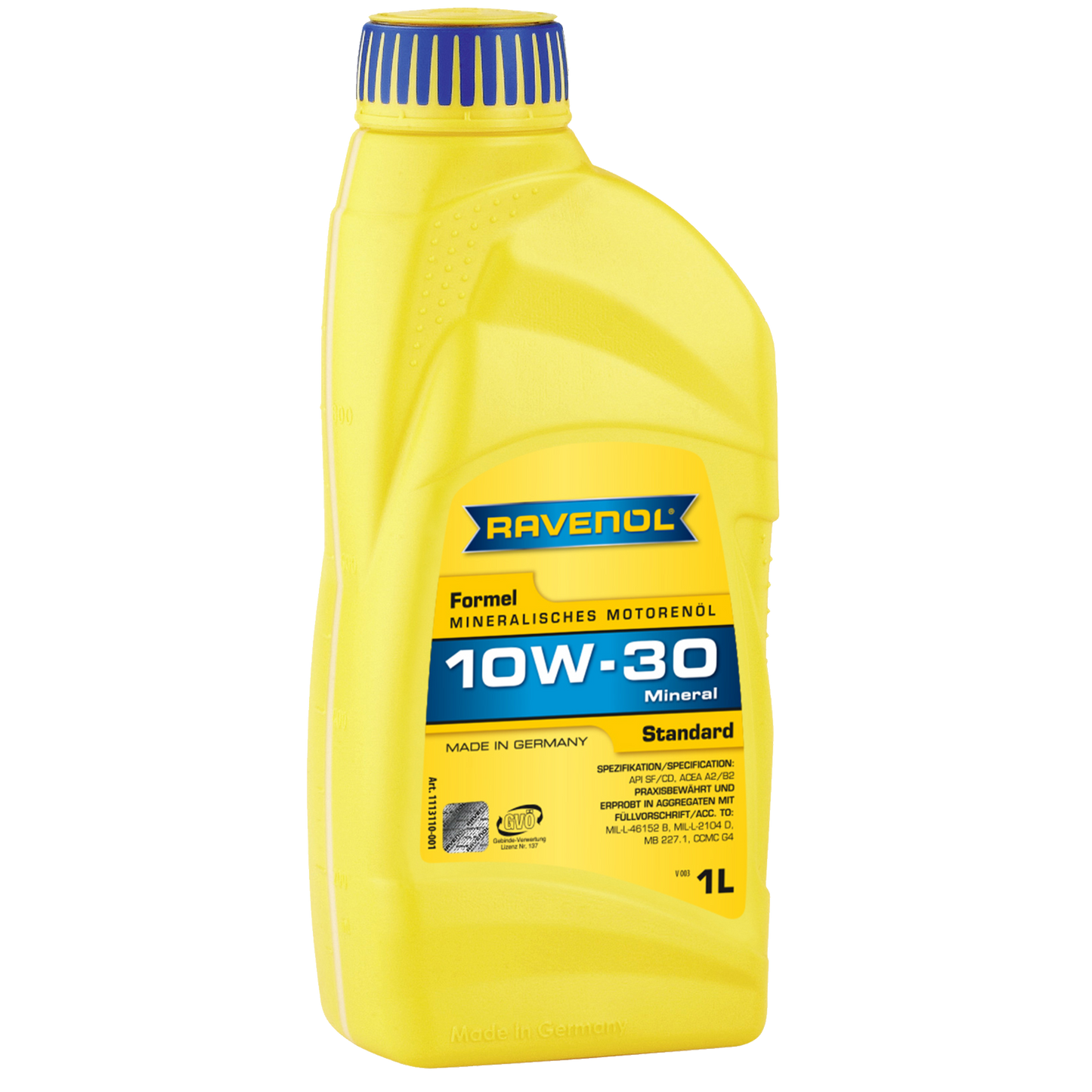 RAVENOL FORMULA STANDARD SAE 10W-30
Characteristics

Protection against corrosion
Very good shear stability
A high oxidation stability
Excellent viscosity-temperature behavior
Convincing detergent and dispersant properties
High safety reserves even under limit lubrication conditions
Neutrality towards sealing materials
Very good cold start properties
Prevents the formation of adhesions, varnish, coking and
Sludge buildup (black sludge) on cylinders, pistons, valves,
Spark plugs and in turbochargers
Problem-free use in catalytic converter vehicles
Application

RAVENOL Formula Standard 10W-30 can be used for both diesel and gasoline engines in accordance with the manufacturer's instructions.
Releases

SPECIFICATION

ACEA A2/B2,
API CD,
APISF

RECOMMENDATION

CCMC G4
MB 227.1
MIL-L-2104 D
MIL-L-46152 B