Ravenol
Regular price
Sale price
€12,95 EUR
Unit price
per
Sale
Sold out
RAVENOL HDX SAE 5W-30 is a synthetic, low-friction engine oil with CleanSynto® technology for car gasoline engines with and without turbocharging, e.g. Turbo-GDI and direct injection.
Thanks to its new formulation, RAVENOL HDX SAE 5W-30 achieves a safe lubricating layer even at very high operating temperatures and protects against corrosion and oil loss due to evaporation (oxidation) or coking.
RAVENOL HDX SAE 5W-30 achieves a high viscosity index thanks to its formulation with special base oils. The excellent cold start behavior ensures optimal lubrication security in the cold running phase.
By significantly saving fuel, RAVENOL HDX SAE 5W-30 contributes to protecting the environment by reducing emissions.
RAVENOL HDX SAE 5W-30 minimizes friction, wear and fuel consumption and has excellent cold start properties.
RAVENOL HDX SAE 5W-30 ensures the prevention of premature fuel ignition LSPI (Low Speed ​​PreIgnition), thereby preventing engine damage.
Extended oil change intervals according to manufacturer instructions.
Share
View full details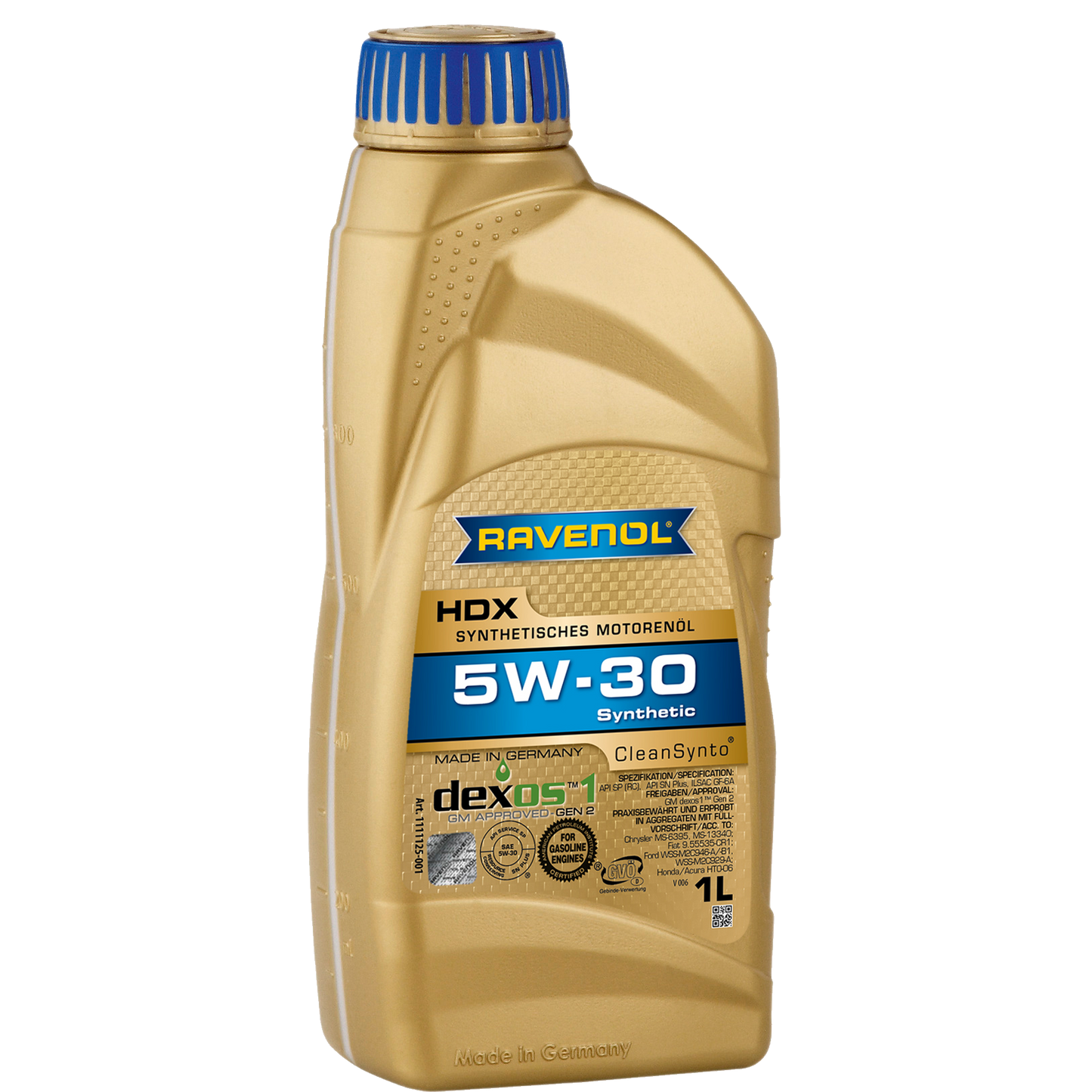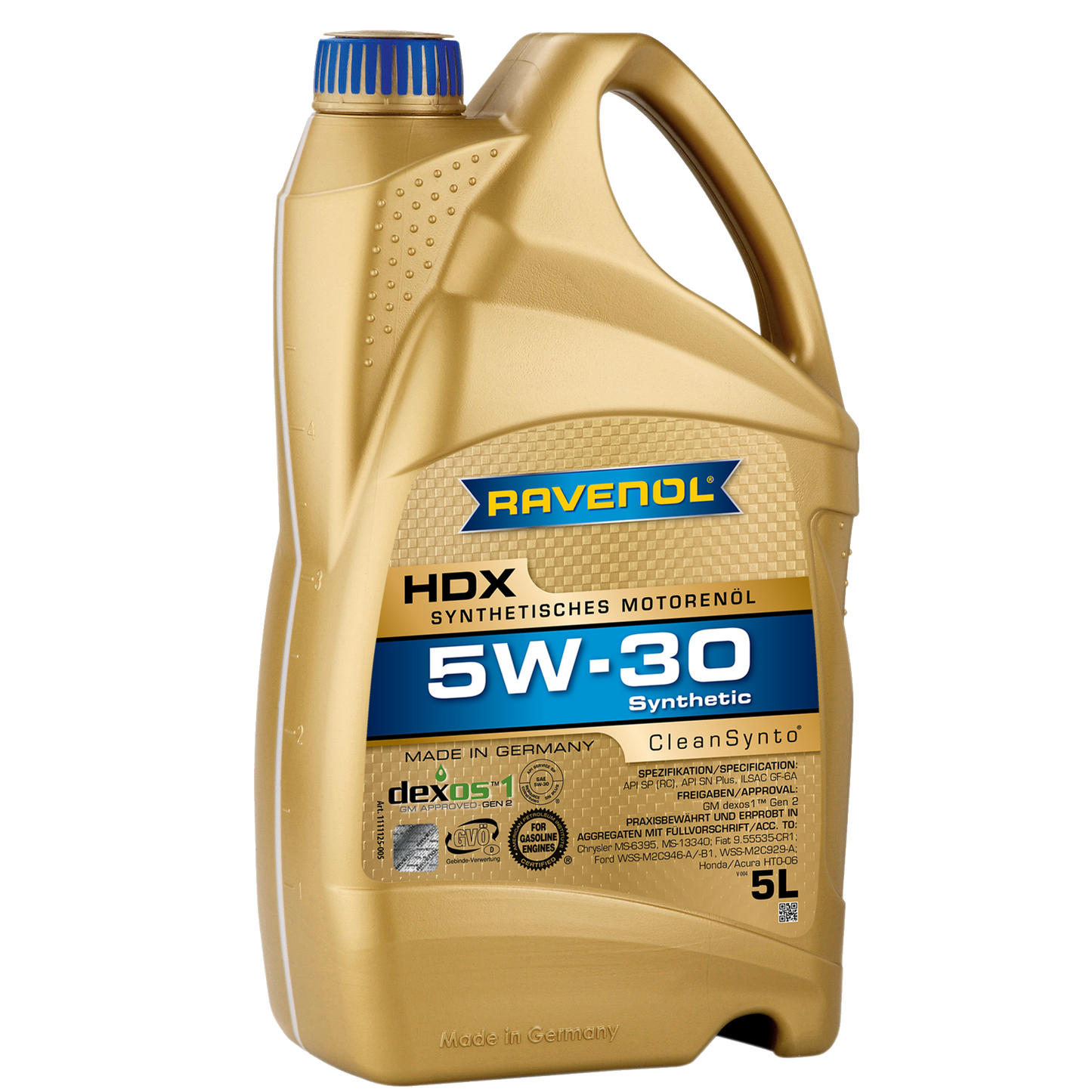 RAVENOL HDX SAE 5W-30
Characteristics

Fuel savings in partial and full load operation
Ensure excellent wear protection and high viscosity index
Longevity even under high-speed driving conditions
Motors
Excellent cold start properties even at low temperatures below -25°C
A safe lubricating film at high operating temperatures
Low tendency to evaporate, resulting in low oil consumption
No oil-related deposits in combustion chambers, in the piston ring zone and on valves
Neutrality towards sealing materials
Extended oil change intervals protect natural resources

OIL TYPE
Application

RAVENOL HDX SAE 5W-30 is suitable
is a high-performance, low-friction engine oil for demanding engines.
It is designed for modern car engines from OPEL and GENERAL MOTORS
dexos1 specification recommended under all operating conditions.

RAVENOL HDX SAE 5W-30 can also be used for the specified specifications of Ford, Chrysler and Fiat.
Releases

SPECIFICATION

APISN Plus
API SP (RC)
ILSAC GF-6A

RELEASE

PI SN Plus
API SP Resource Conserving
GM dexos1™ Gen 2 (License No. D10709HK081)
ILSAC GF-6A

RECOMMENDATION

Chrysler MS-13340
Chrysler MS-6395
Fiat 9.55535-CR1
Ford WSS-M2C929-A
Ford WSS-M2C946-A
Ford WSS-M2C946-B1
Honda/Acura HTO-06