Ravenol
Regular price
Sale price
€10,95 EUR
Unit price
per
Sale
Sold out
RAVENOL HLS SAE 5W-30 is a synthetic Mid SAPS low-friction engine oil with CleanSynto® technology for car gasoline and diesel engines with and without turbocharging and direct injection.
RAVENOL HLS SAE 5W-30 achieves a high viscosity index thanks to its formulation with special base oils. The excellent cold start behavior ensures optimal lubrication security in the cold running phase.
By significantly saving fuel, RAVENOL HLS SAE 5W-30 contributes to protecting the environment by reducing emissions.
RAVENOL HLS SAE 5W-30 ensures that friction, wear and fuel consumption are minimized and has excellent cold start properties.
RAVENOL HLS SAE 5W-30 is a Mid SAPS oil that effectively prevents the diesel particulate filters from clogging.
Extended oil change intervals according to manufacturer instructions.
Share
View full details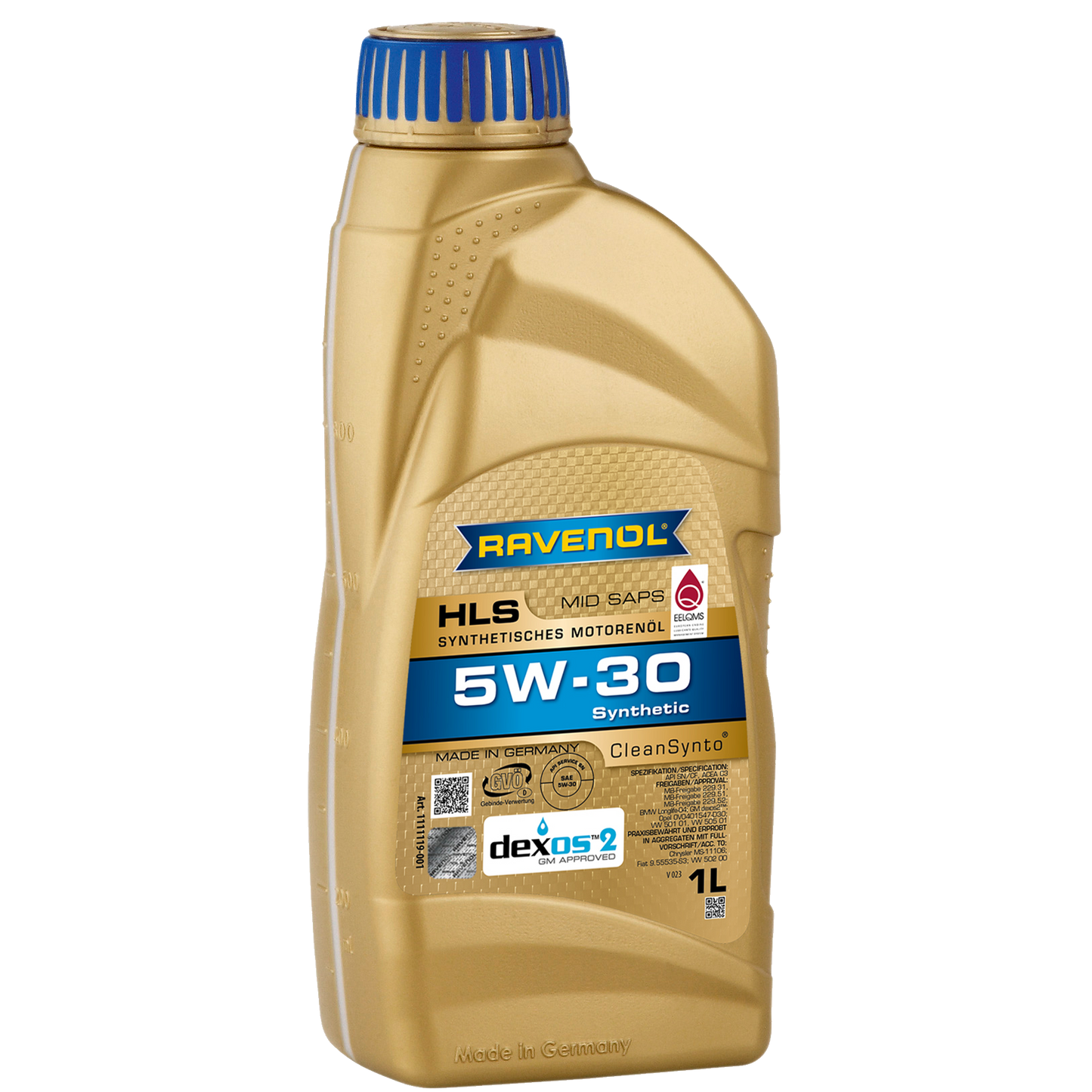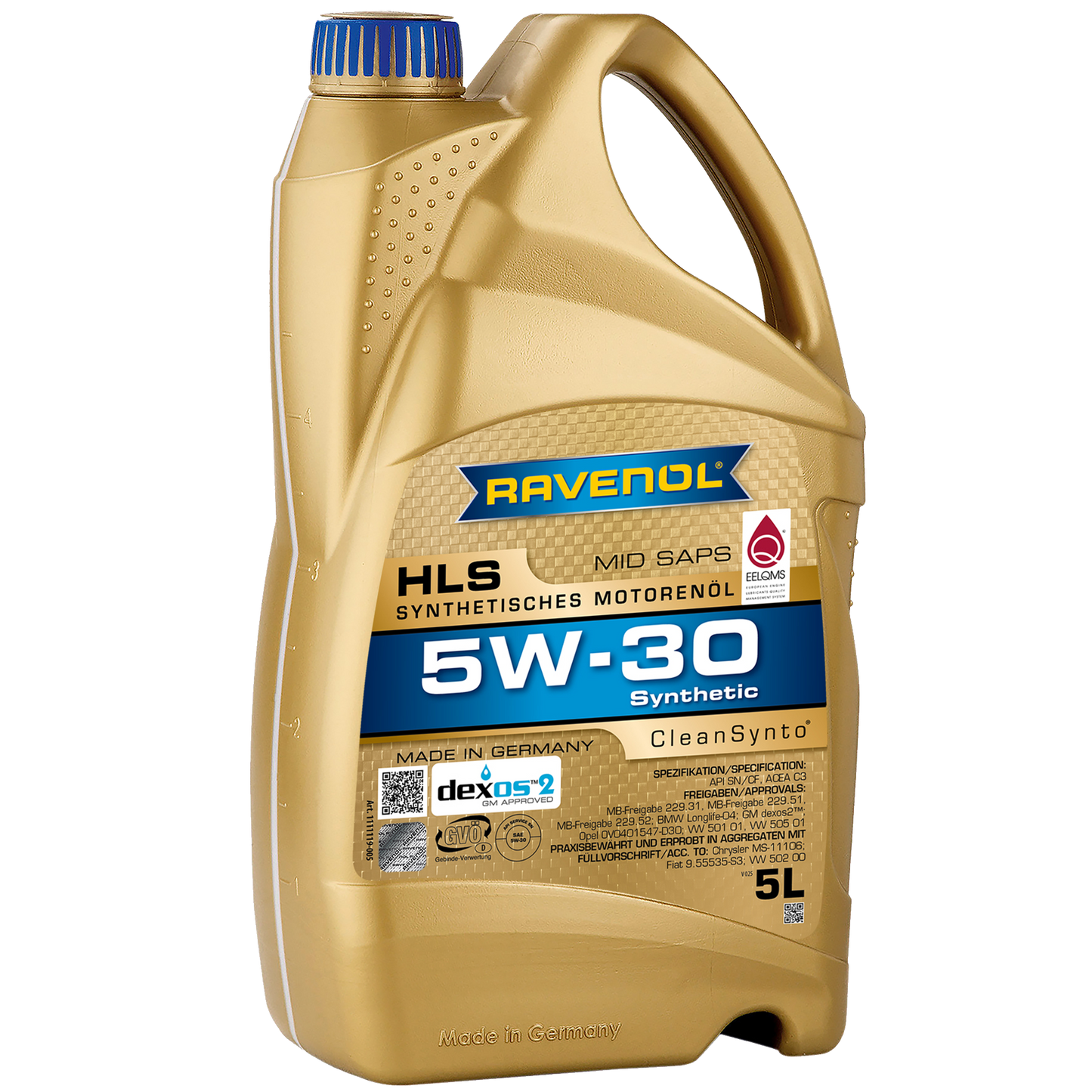 RAVENOL HLS SAE 5W-30
Releases

RELEASE

API SN
BMW Longlife-04
GM dexos2™ (License No. GB2C0711081)
MB release 229.31
MB release 229.51
MB release 229.52
Opel OV 040 1547 - D30
VW 501 01
VW 505 01

RECOMMENDATION

Chrysler MS-11106
Fiat 9.55535-S3
VW 502 00