Ravenol
Regular price
Sale price
€10,95 EUR
Unit price
per
Sale
Sold out
RAVENOL HST SAE 5W-40 is an engine oil with CleanSynto® technology for car gasoline and diesel engines with and without turbocharging and direct injection based on synthetic base oils.
RAVENOL HST SAE 5W-40 achieves a high viscosity index thanks to its formulation with special base oils. The excellent cold start behavior ensures optimal lubrication security in the cold running phase.
By significantly saving fuel, RAVENOL HST SAE 5W-40 contributes to protecting the environment by reducing emissions.
RAVENOL HST SAE 5W-40 ensures that friction, wear and fuel consumption are minimized and has excellent cold start properties.
RAVENOL HST SAE 5W-40 guarantees operational safety in all driving conditions such as extreme stop-and-go traffic and high-speed highway driving.
Extended oil change intervals according to manufacturer instructions.
Share
View full details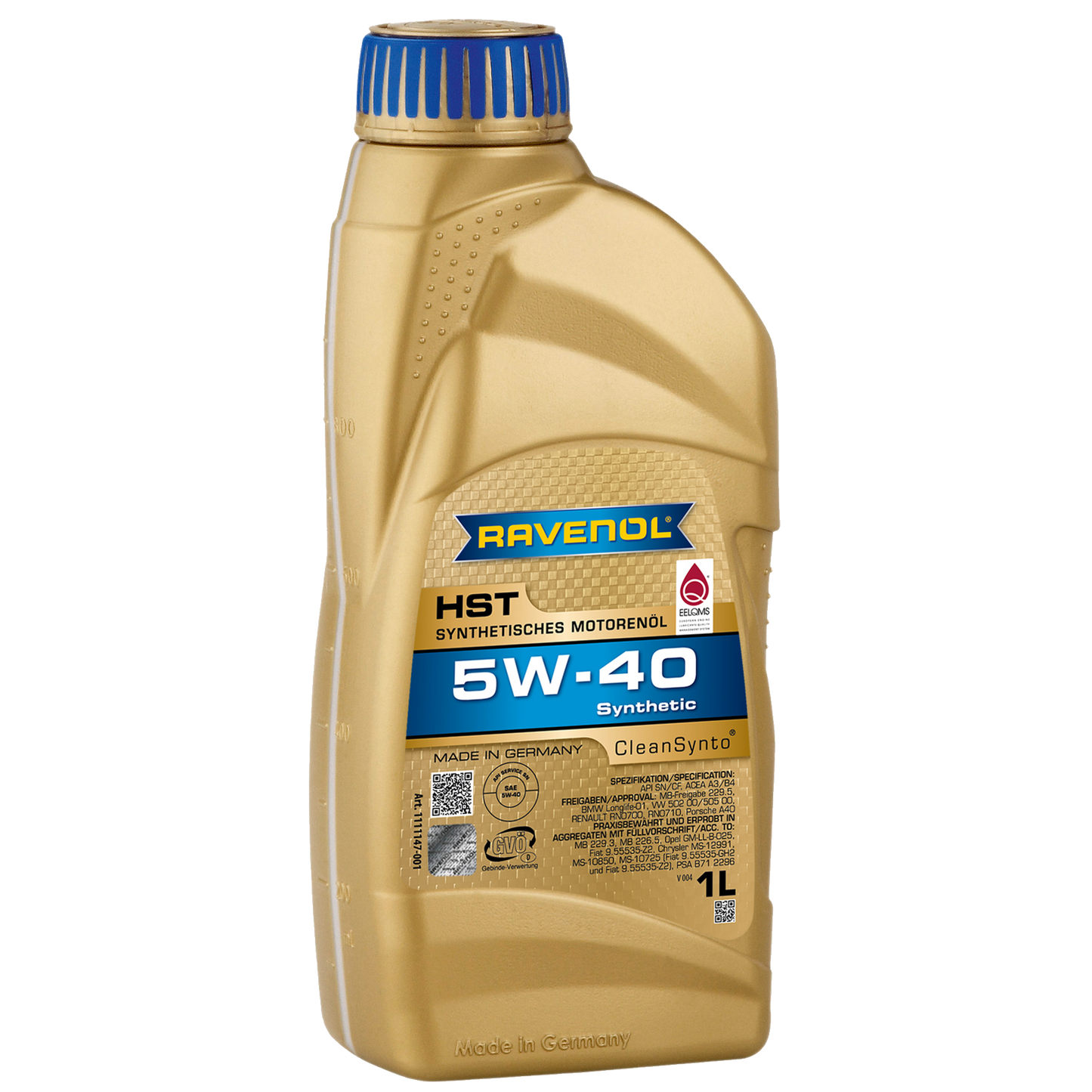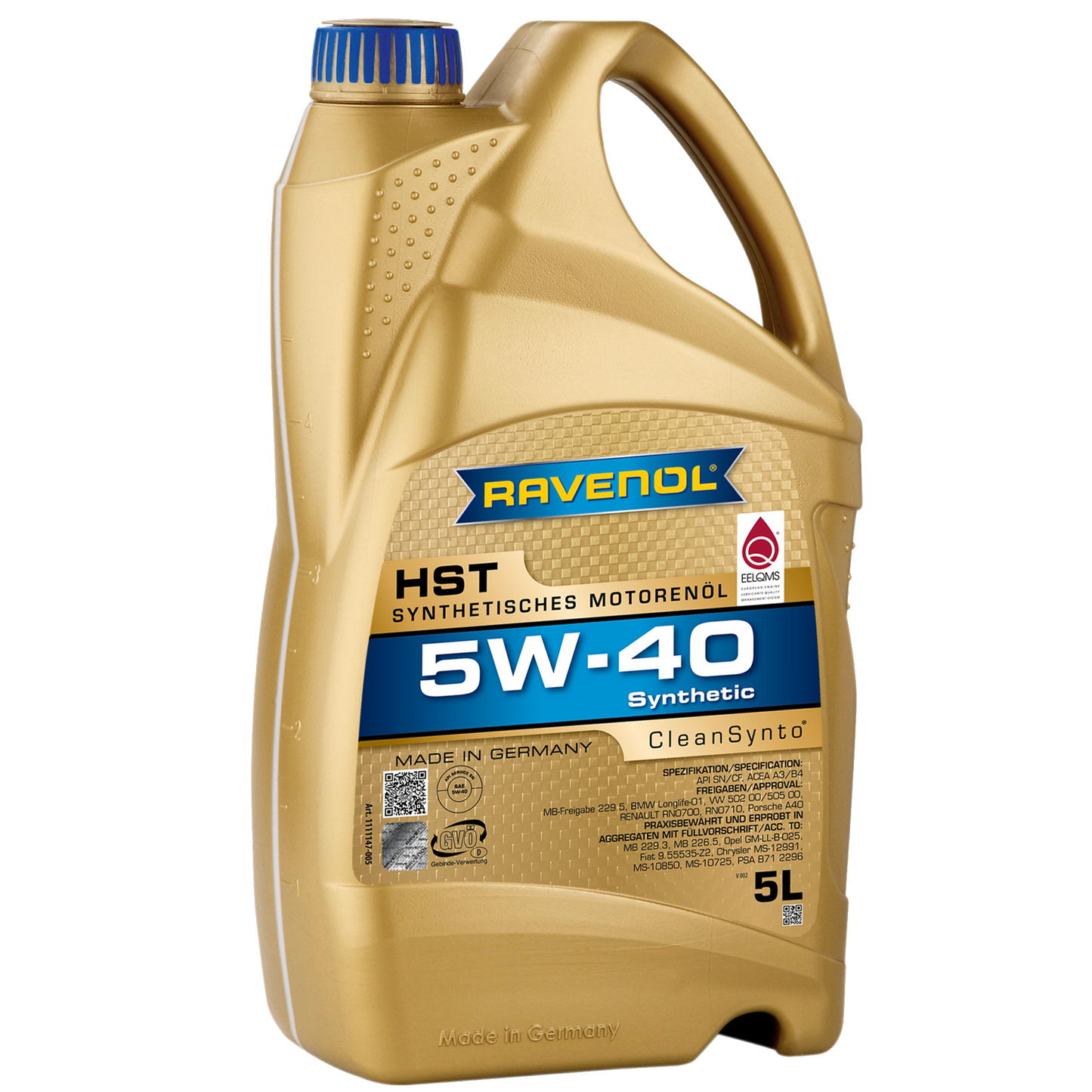 RAVENOL HST SAE 5W-40
Characteristics

High wear protection
Fuel savings through smooth running properties
Excellent detergent and dispersant properties
Prevention of black sludge formation
Long service life due to high oxidation stability
Excellent cold start behavior
A very good viscosity-temperature behavior
A low tendency to evaporate
Catalyst suitability
Application

RAVENOL HST SAE 5W-40 is for energy-saving year-round use in all modern gasoline engines.
and diesel engines in cars, station wagons, small vans and similar vehicles and was specially developed for turbocharger and catalytic converter operation.
Releases

RELEASE

API SN
BMW Longlife-01
MB release 229.5
Porsche A40
Renault RN0700/RN0710
VW 502 00
VW 505 00

RECOMMENDATION

Chrysler MS-10725
Chrysler MS-10850
Chrysler MS-12991 (MS-10896)
Fiat 9.55535-GH2
Fiat 9.55535-Z2
MB 226.5
MB 229.3
Opel/GM-LL-B-025
PSA B71 2296