Ravenol
Regular price
Sale price
€9,95 EUR
Unit price
per
Sale
Sold out
RAVENOL HTC Concentrate Protect MB325.0 is a mono-ethylene glycol-based coolant that can be used all year round with antifreeze and rust protection for Mercedes, BMW, Opel, Saab and General Motors engines and does not contain amines or phosphates. The product is formulated as long-term coolant protection based on a proven inhibitor development by combining silicates with the organic additive technology OAT.
The decisive factor for the quality of a coolant is no longer just the antifreeze effect (which is automatically present in an ethylene glycol-based product), but also the rust protection effect. That's why car manufacturers subject their coolants to lengthy corrosion and cavitation tests.
RAVENOL HTC Concentrate Protect MB325.0 protects the cooling system from corrosion, frost and, in summer, from overheating.
Share
View full details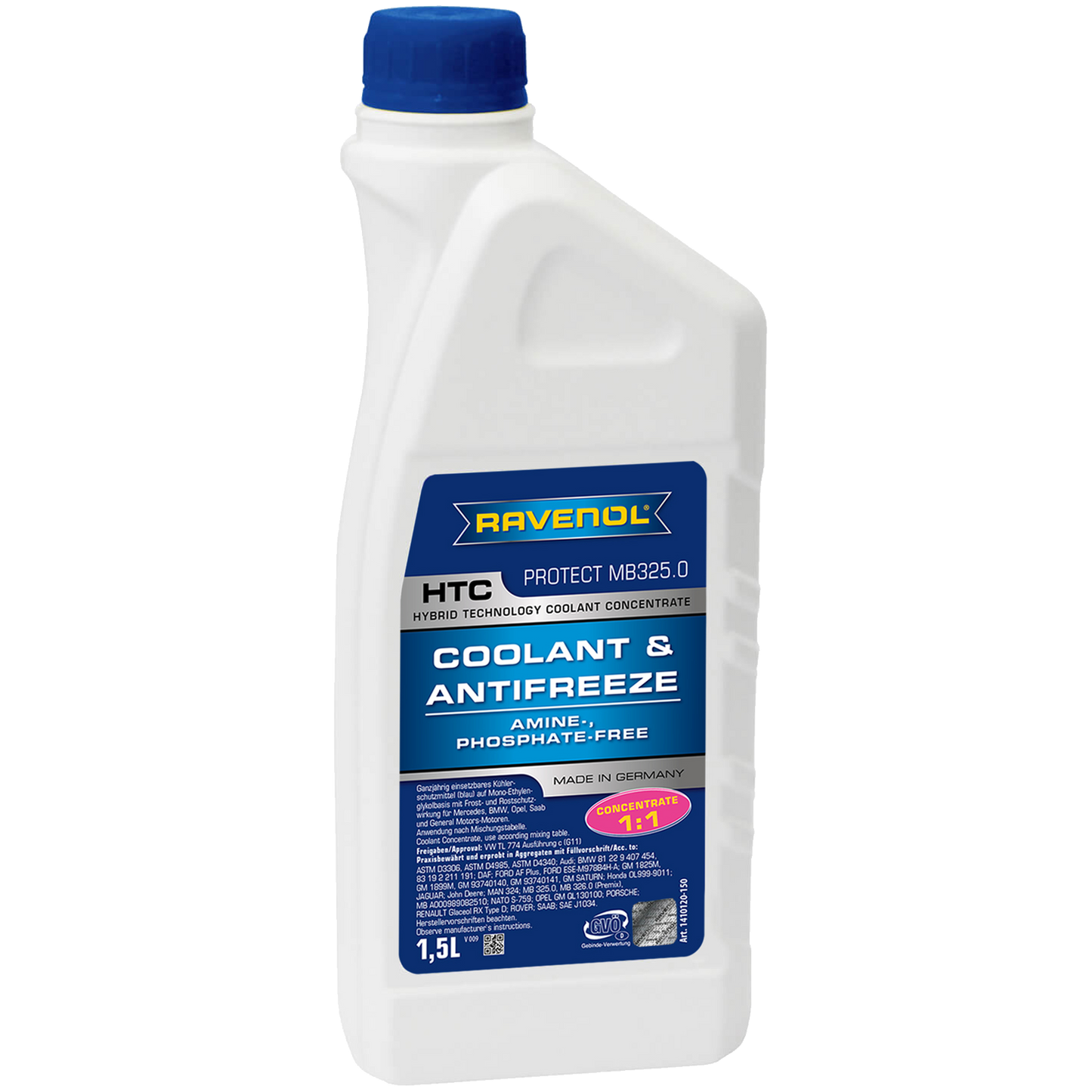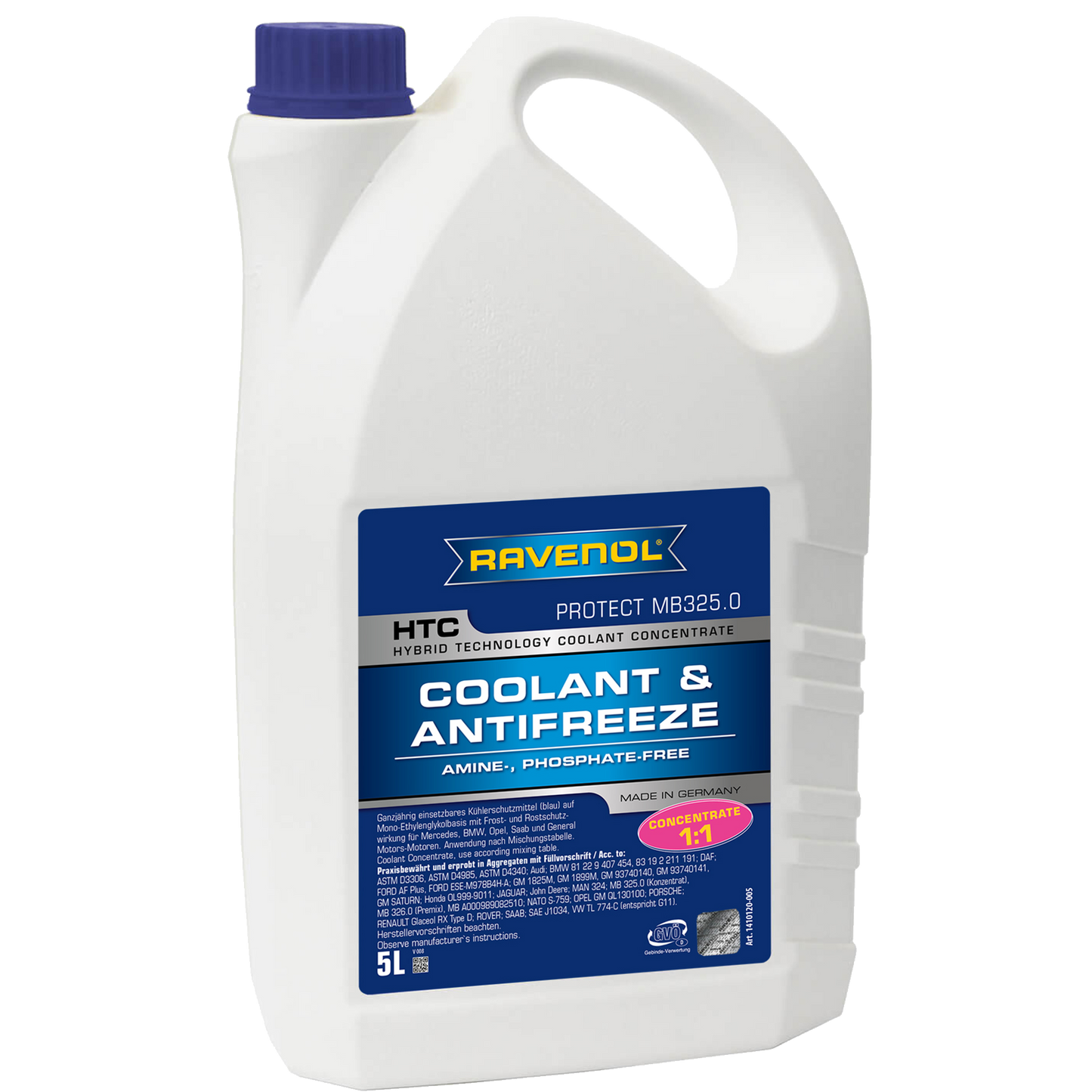 RAVENOL HTC CONCENTRATE PROTECT
Characteristics

Excellent
Suitability for engines made of cast iron, aluminum or a combination
both metals and cooling systems made of aluminum or copper alloys
Good reserve alkalinity
Protection against corrosion and cavitation
Prevention of deposits and foam formation in the cooling system
Elastomer compatibility with the elastomers used in vehicle radiators
Application

RAVENOL HTC Concentrate Protect MB325.0 with frost and rust protection effect for year-round use in vehicle engines.
Use according to the mixture table. Observe manufacturer's instructions.

Instructions for use: Clean the cooling system, check for leaks, flush.

Mix RAVENOL HTC Concentrate Protect MB325.0 with distilled water (according to the mixing table) and pour in.
Allow the engine and heater to warm up, fill up the missing amount with radiator antifreeze.

RAVENOL HTC Concentrate Protect MB325.0 can also be used in geothermal probes and geothermal collectors in accordance with the LAWA (Federal/State Water Working Group) list of recommendations
Germany).