Ravenol
Regular price
Sale price
€5,95 EUR
Unit price
per
Sale
Sold out
RAVENOL Chain Spray is a care and lubricant spray and corrosion protection for high-speed chains. Immediately absorbs into the annular gaps of the chains and provides excellent wear protection.
After the compressed gas has flashed off, RAVENOL Chain Spray forms an odorless, stable lubricating film that reduces friction and improves hydrodynamics. In addition to the excellent penetration ability even into narrow gaps, it shows excellent water resistance, high adhesion and aging resistance.
RAVENOL Chain Spray is compatible with the most common sealing materials such as rubber and plastics.
RAVENOL chain spray is particularly suitable for motorcycle chains and chains that are exposed to direct weather.
RAVENOL chain spray is not thrown off and has significantly better water resistance than fully synthetic chain spray and does not absorb dirt.
Share
View full details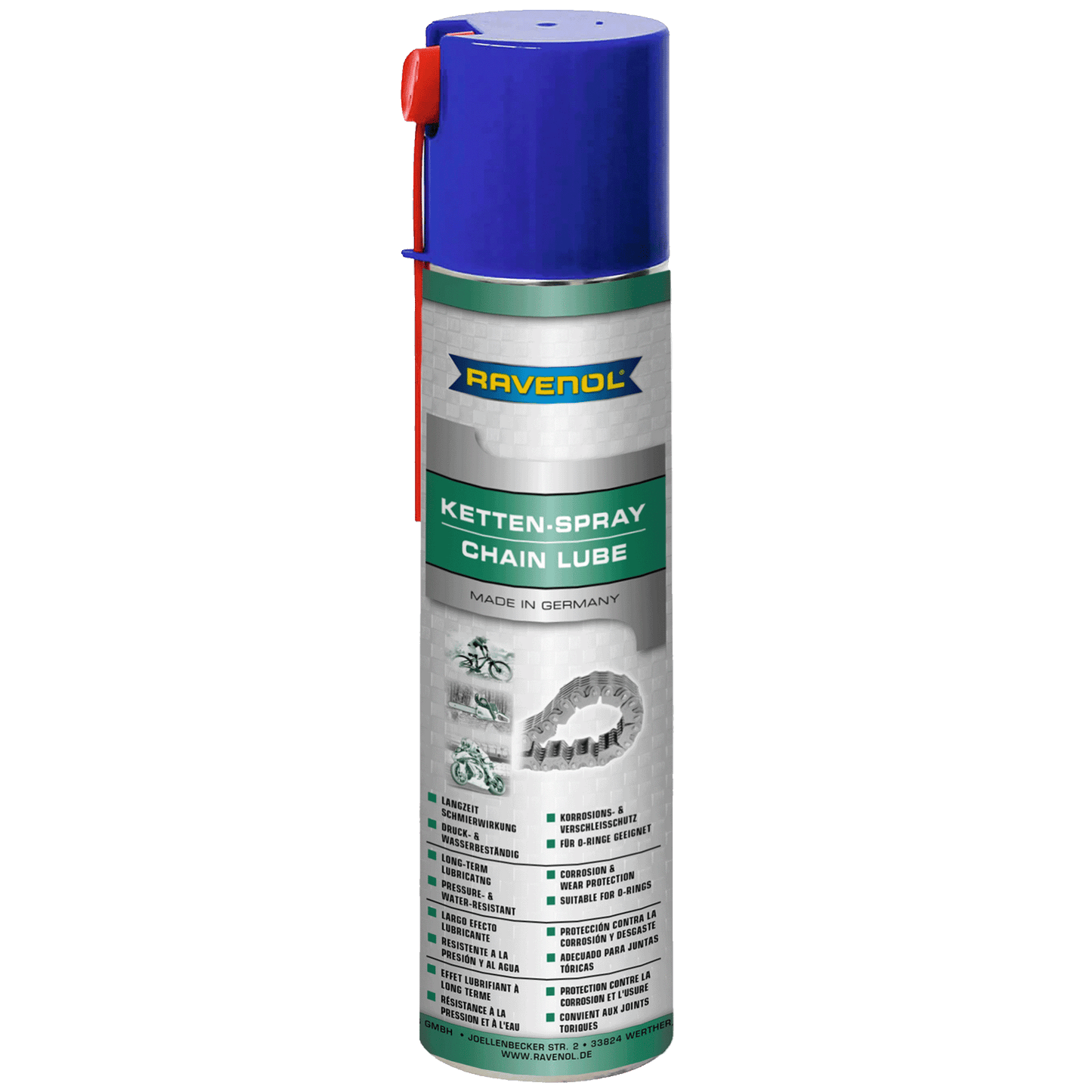 Product information
Important NOTE

ATTENTION! IMPORTANT!! In any case, exhibit devices beforehand!
Application

The parts to be treated with RAVENOL brake cleaner
Spray well, drain and wipe off. If necessary, the process
repeat. The cleaned and dry metal parts can
then be treated immediately. Not on rubber, plastic
or apply or spray varnish.