Ravenol
Regular price
Sale price
€9,50 EUR
Unit price
per
Sale
Sold out
RAVENOL Motobike 4-T Ester 15W50 is a future-oriented engine oil that was specially designed for 4-stroke motorcycles. It enables fuel-efficient operation of the engines. Thanks to its synthetic components and a coordinated innovative additive, RAVENOL Motobike 4-T Ester 15W50 is a reliable and heavy-duty engine oil for demanding motorcycle engines with wet and oil-lubricated clutches. The excellent cold start behavior ensures optimal lubrication security in the cold running phase.
RAVENOL Motobike 4-T Ester 15W50 meets the high-tech demands of the latest generation of powerful engines.
Share
View full details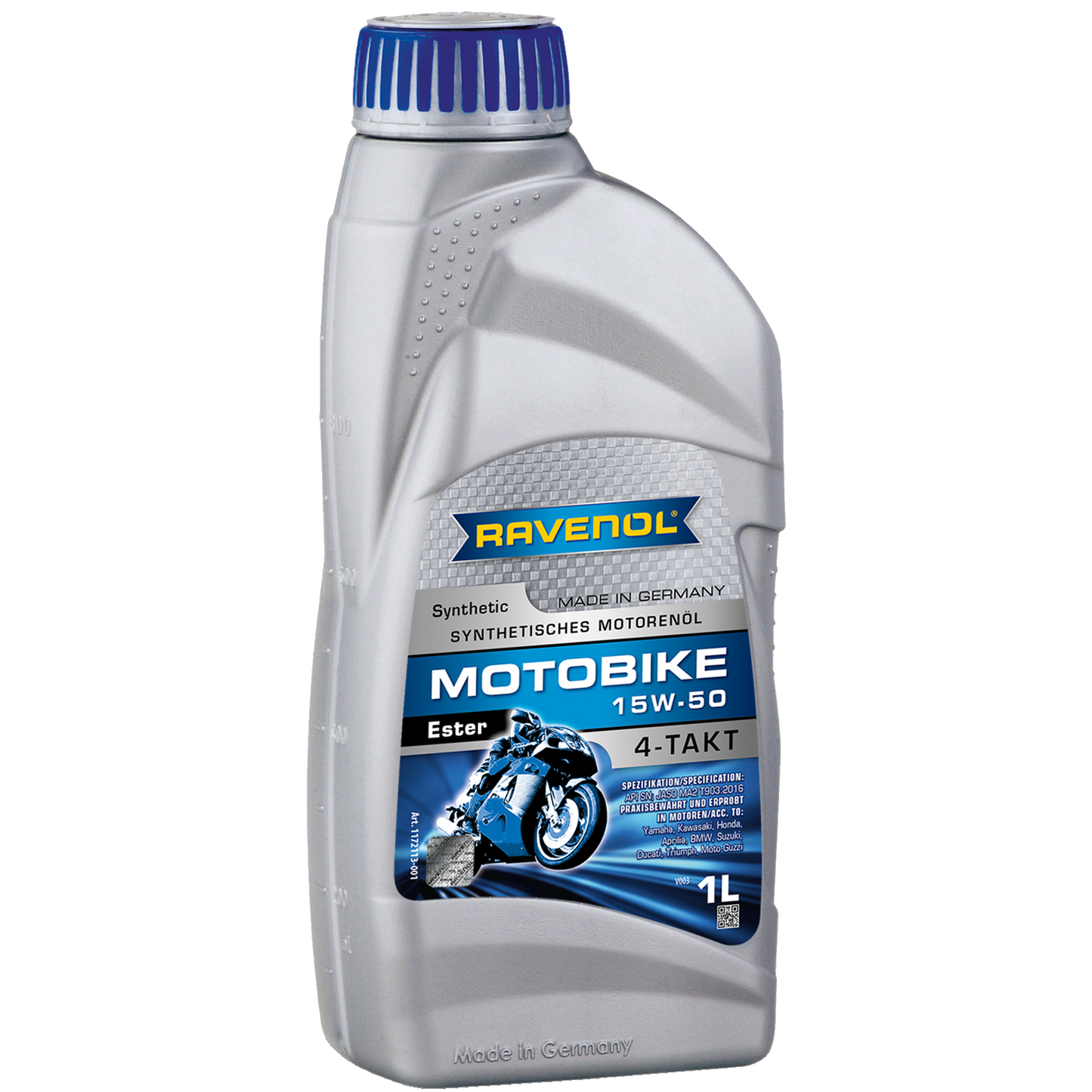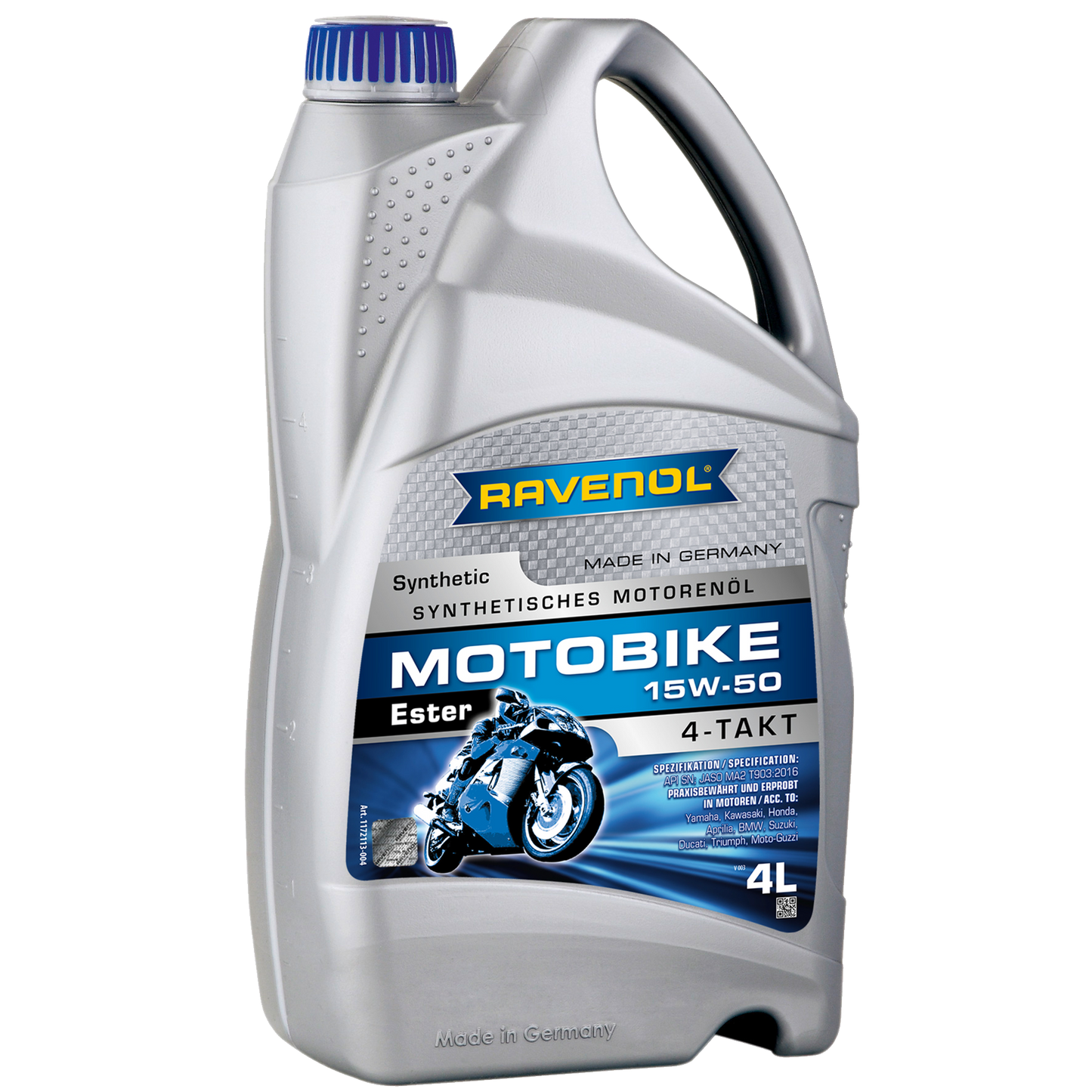 RAVENOL Motobike 4-T Ester SAE 15W-50
Characteristics

Quick oiling of the engine.
Low tendency to evaporate, resulting in low oil consumption.
Safety against sludge, coking, varnish and corrosion even under unfavorable operating conditions.
The function of the hydraulic tappets is guaranteed at all temperatures.
No oil-related deposits in combustion chambers, in the piston ring zone and on valves.
Unchanged viscosity throughout the oil change interval, high viscosity index.
Neutrality towards sealing materials.

OIL TYPE
Application

RAVENOL Motobike 4-T Ester 15W50 is suitable
is a high-performance, low-friction engine oil for all motorcycles
the specification SAE 15W-50 JASO MA/MA2 is required.
Releases

SPECIFICATION

RELEASE

JASO MA2 T903:2016 (M049RAV0178)

RECOMMENDATION

Aprilia
BMW
Ducati
Honda
Kawasaki
Moto Guzzi
Suzuki
triumph
Yamaha