Ravenol
Regular price
Sale price
€12,95 EUR
Unit price
per
Sale
Sold out
RAVENOL RNV SAE 5W-30 is a synthetic, low-friction engine oil with CleanSynto® technology for car gasoline and diesel engines based on the latest additive technology with selected base oils. It was developed specifically for Renault and Dacia engines.
RAVENOL RNV SAE 5W-30 is suitable for use in petrol and diesel engines with and without particle filters and exhaust gas catalytic converters and in engines according to the latest EURO 6d -Temp standard. The viscosity range SAE 5W-30 ensures a reliable cold start at low outside temperatures and full lubricity at high operating temperatures. Friction losses and wear are reduced.
RAVENOL RNV SAE 5W-30 contributes to protecting the environment through significant fuel savings and the resulting reduction in emissions. Extended oil change intervals according to manufacturer instructions.
Share
View full details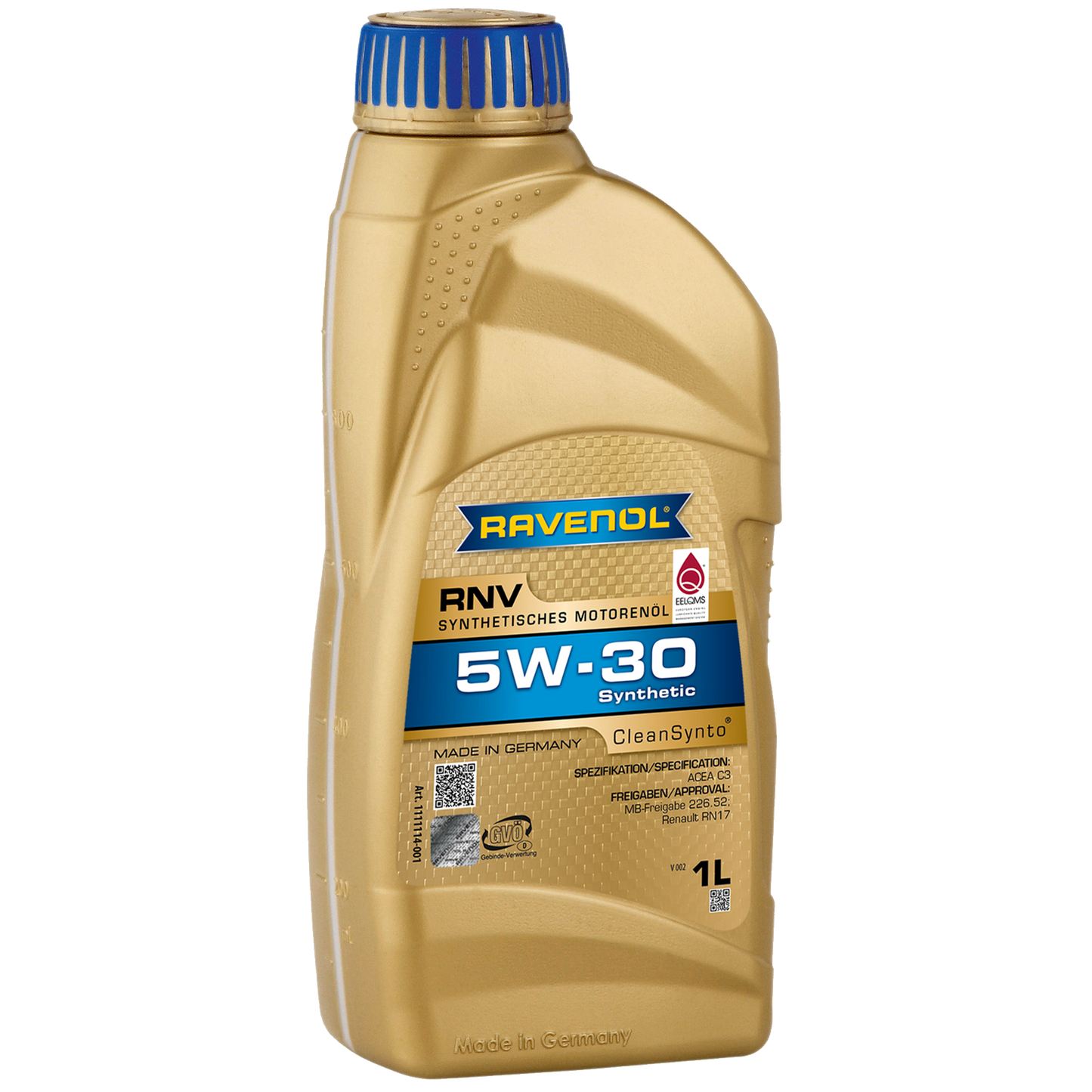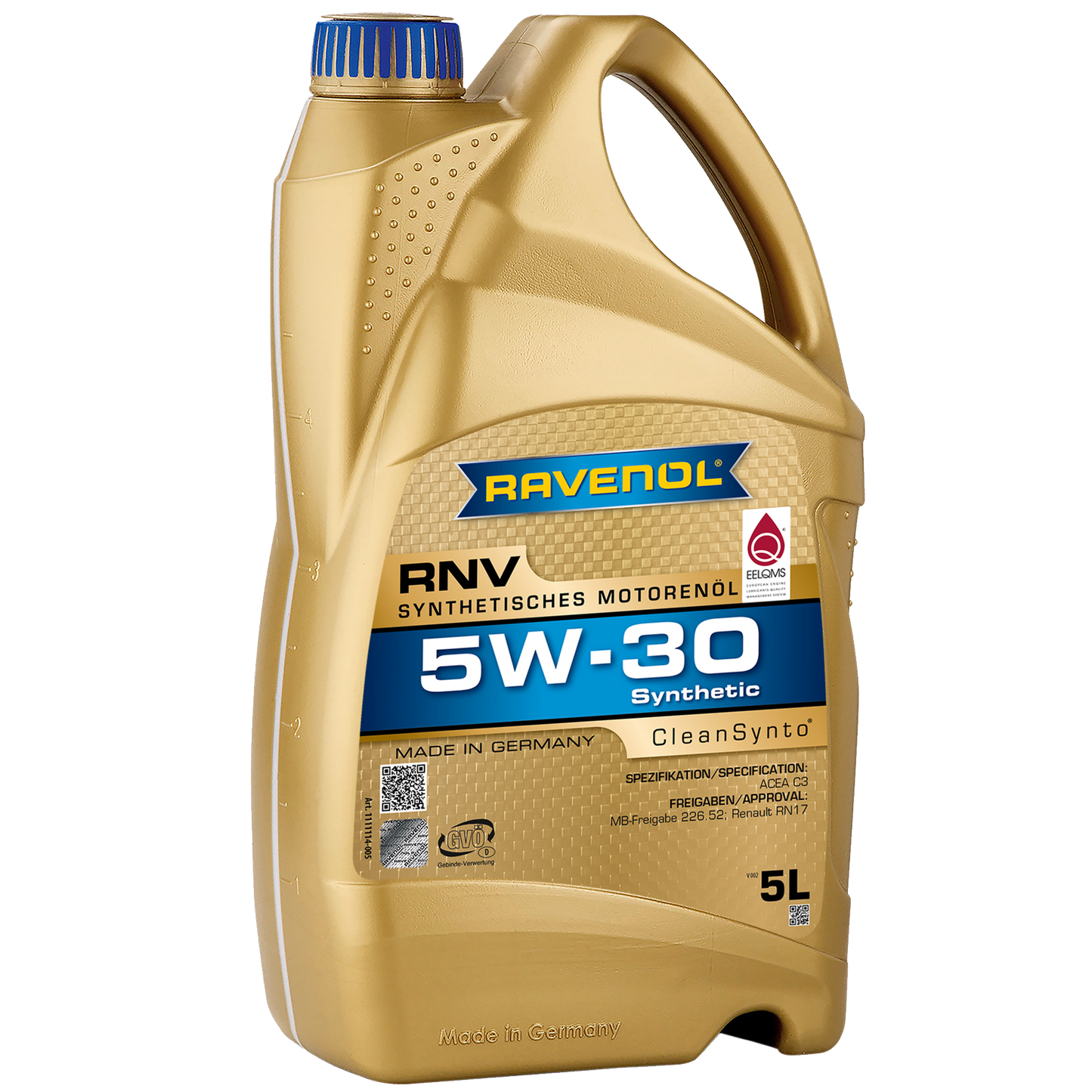 RAVENOL RNV SAE 5W-30
Characteristics

Low content of ash-forming components (sulfate ash, phosphorus and sulfur)
Specific additive technology for optimal lubrication
Extremely high aging resistance, durability and robustness
Excellent cleaning properties
Fuel saving
Application

RAVENOL RNV SAE 5W-30
Suitable for all petrol engines, diesel engines without DPF
(diesel particle filter), diesel engines with DPF from EURO 6d-Temp of
RENAULT and Dacia as well as for diesel engines with DPF if one
Motor oil equivalent to ACEA C3 is required. RAVENOL RNV SAE 5W-30 can also be used universally in all petrol and diesel engines with and without turbocharging, with the exception of RS/Alpine.

RAVENOL RNV SAE 5W-30
also suitable for the latest EURO 6d engines. The Renault
Specification RN17 replaces specification RN0700 and RN0710. The
Oil change intervals must comply with the manufacturer's instructions
be respected.
Releases

SPECIFICATION

RELEASE

MB release 226.52
Renault RN17