Ravenol
Regular price
Sale price
€11,95 EUR
Unit price
per
Sale
Sold out
RAVENOL VMO SAE 5W-40 is a synthetic Mid SAPS low-friction engine oil with CleanSynto® technology for car gasoline and diesel engines with and without turbocharging and direct injection.
RAVENOL VMO SAE 5W-40 achieves a high viscosity index thanks to its formulation with special base oils. The excellent cold start behavior ensures optimal lubrication security in the cold running phase.
RAVENOL VMO SAE 5W-40 extends the life of diesel particulate filter DPF and 3-way catalytic converter TWC. Developed to save fuel in Euro VI, Euro V and EURO IV engines with normal and extended oil change intervals (possible up to 50,000 km or 2 years).
RAVENOL VMO SAE 5W-40 ensures that friction, wear and fuel consumption are minimized and has excellent cold start properties.
By significantly saving fuel, RAVENOL VMO SAE 5W-40 contributes to protecting the environment by reducing emissions.
Extended oil change intervals according to manufacturer instructions.
Share
View full details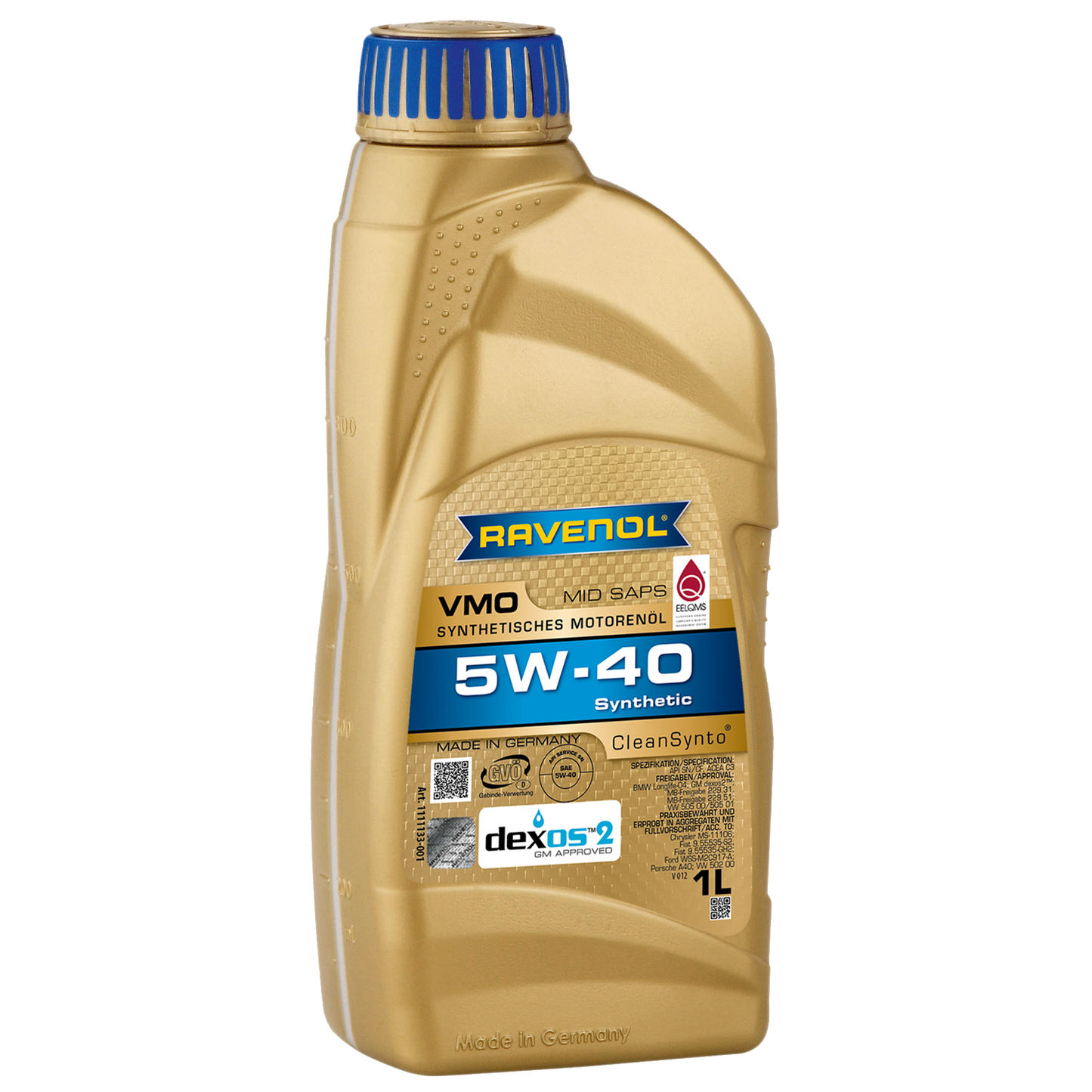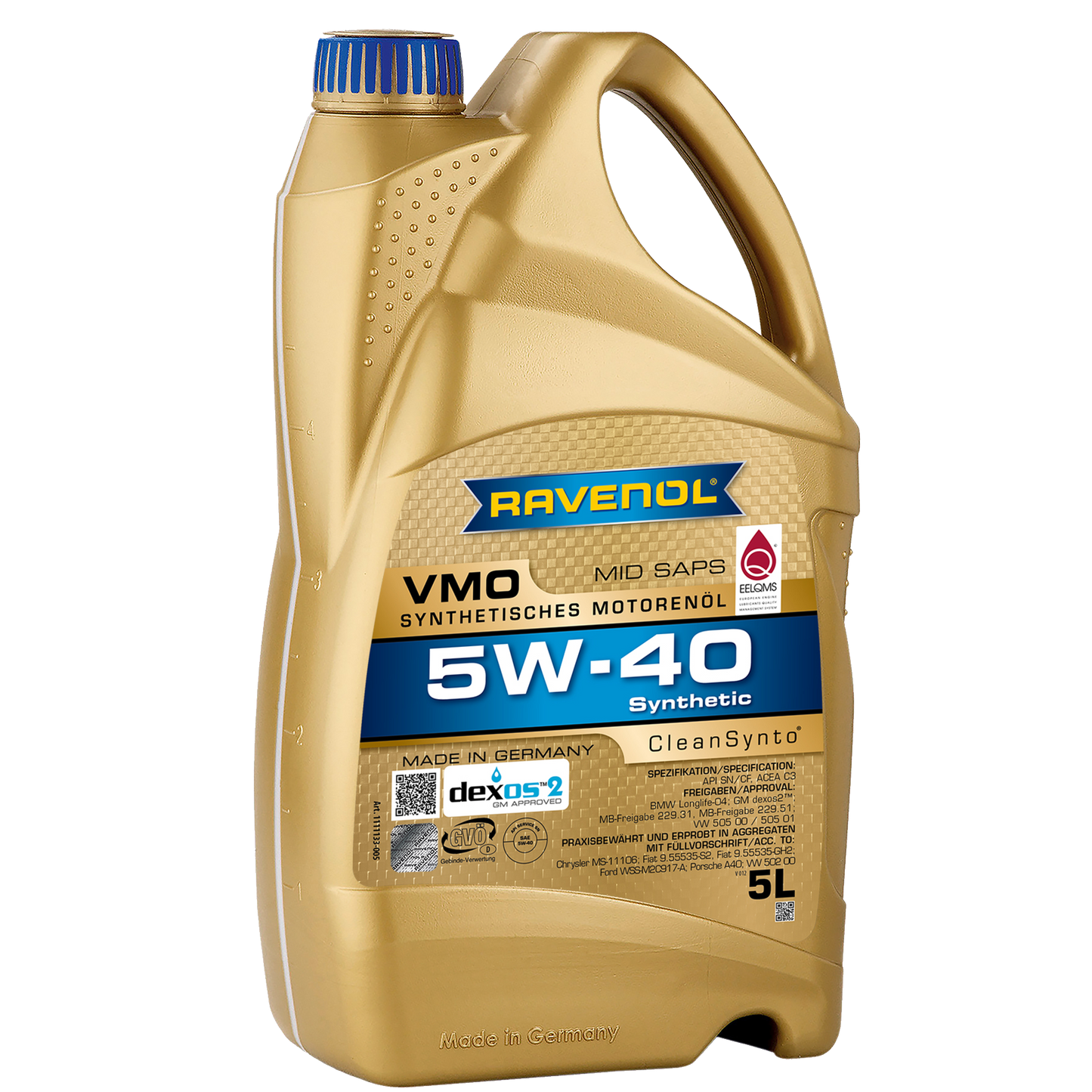 RAVENOL VMO SAE 5W-40
Characteristics

Fuel savings in partial and full load operation.
MID SAPS = reduced sulfate ash, phosphorus and sulfur.
Ensure excellent wear protection and high viscosity index
Longevity even under high-speed driving conditions
Motors.
Excellent cold start properties even at low temperatures below -30°C.
The function of the hydraulic tappets is guaranteed at all temperatures.
A safe lubricating film at high operating temperatures.
Low tendency to evaporate, resulting in low oil consumption.
No oil-related deposits in combustion chambers, in the piston ring zone and on valves.
Neutrality towards sealing materials.
Extended oil change intervals protect natural resources.

OIL TYPE
Application

RAVENOL VMO SAE 5W-40
a universal, synthetic, low-friction engine oil specifically
developed for pump-nozzle diesel engines. Furthermore, this is
Lubricant excellently suited for petrol and diesel engines
Cars and vans with and without turbochargers. Because of the special
RAVENOL VMO SAE 5W-40 is ideal for use in multiple OEM requirements.
Releases

SPECIFICATION

RELEASE

API SN
BMW Longlife-04
GM dexos2™ (License No. D20583HI081)
MB release 229.31
MB release 229.51
VW 505 00
VW 505 01

RECOMMENDATION

Chrysler MS-11106
Fiat 9.55535-GH2
Fiat 9.55535-S2
Ford WSS-M2C917-A
Porsche A40
VW 502 00