Sonax
Regular price
Sale price
€15,99 EUR
Unit price
per
Sale
Sold out
The plastic care set for the entire vehicle. Includes 1x XTREME plastic detailer inside + outside (500 ml) and 1x microfiber care pad.
Share
View full details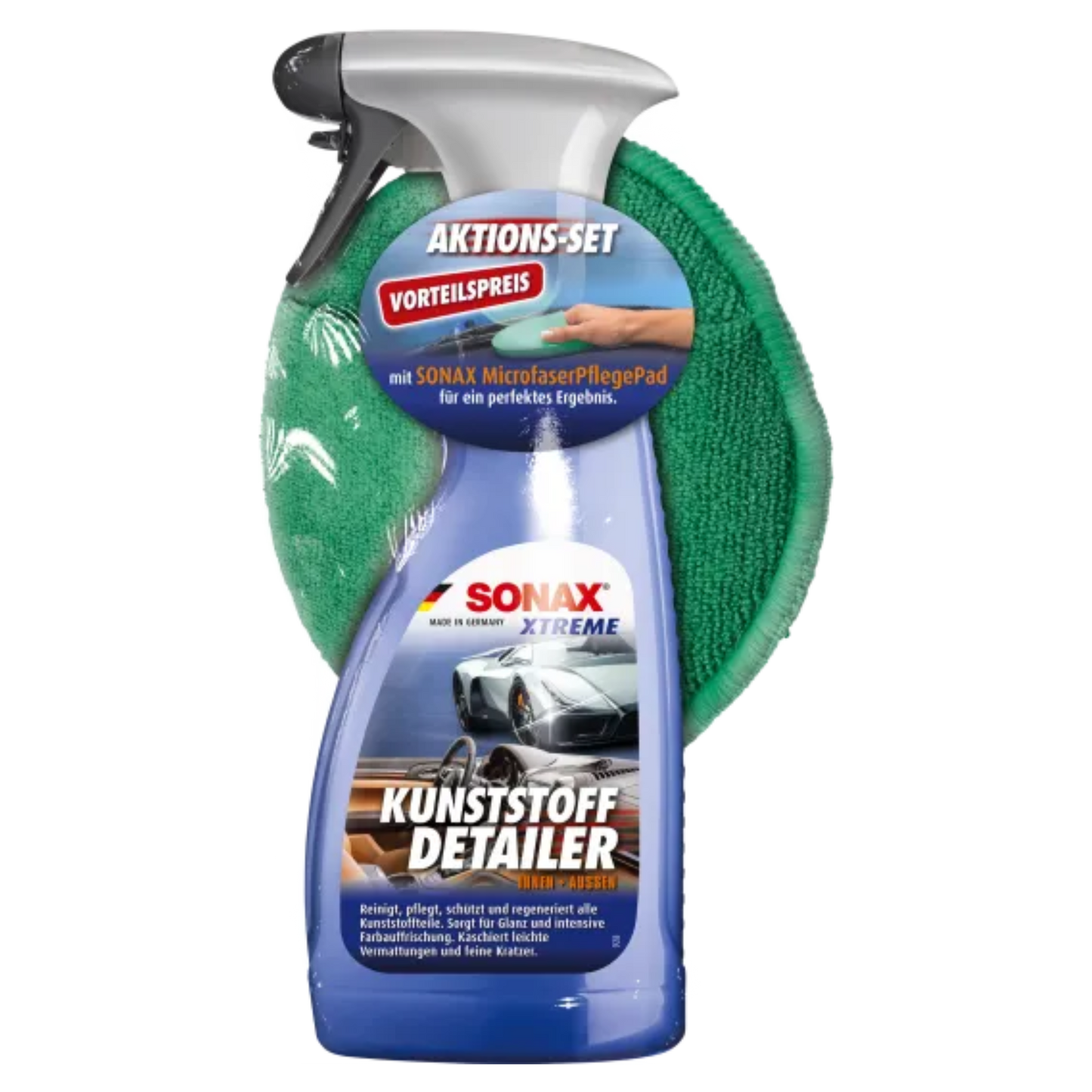 SONAX promotional set XTREME plastic detailer with microfiber pad, 500ml
Anwendung

Produkt auf ein SONAX MicrofaserPflegePad sprühen und auf die zu behandelnden
Flächen dünn auftragen. Bei Bedarf mit einem sauberen Tuch nachwischen.
Für die Motorraum-Konservierung kann das Produkt direkt und gleichmäßig
auf die Kunststoffteile im sauberen Motorraum gesprüht werden. Evtl.
vorhandenes Restwasser auf den Kunststoffoberflächen stört hierbei
nicht. Nicht anwenden auf: Glas, Lack, Stoffen, Radios, Displays (z.B.
von Navigationsgeräten), Bedienungselementen am Auto (Lenkrad, Pedale
und Gangschaltung), Fahrrad- und Motorradsitzen (Rutschgefahr). Im
Airbag-Bereich bitte Anwendungshinweise des Fahrzeugherstellers
beachten.

BITTE BEACHTEN:

Nicht auf heißen Oberflächen anwenden. Vor Frost schützen.
SONAX promotional set XTREME plastic detailer with microfiber pad, 500ml in Aktion