Sonax
Regular price
Sale price
€9,00 EUR
Unit price
per
Sale
Sold out
Cockpit cleaner Matteffect cleans and maintains all plastic parts in the car. It has a dust-repellent, antistatic effect and protects plastic from re-contamination. Leaves a pleasant scent. Particularly suitable for matt, structured surfaces and wooden fittings. The original matt appearance of the cockpit is retained and annoying reflections on the windscreen are avoided. Silicone and solvent free.
Share
View full details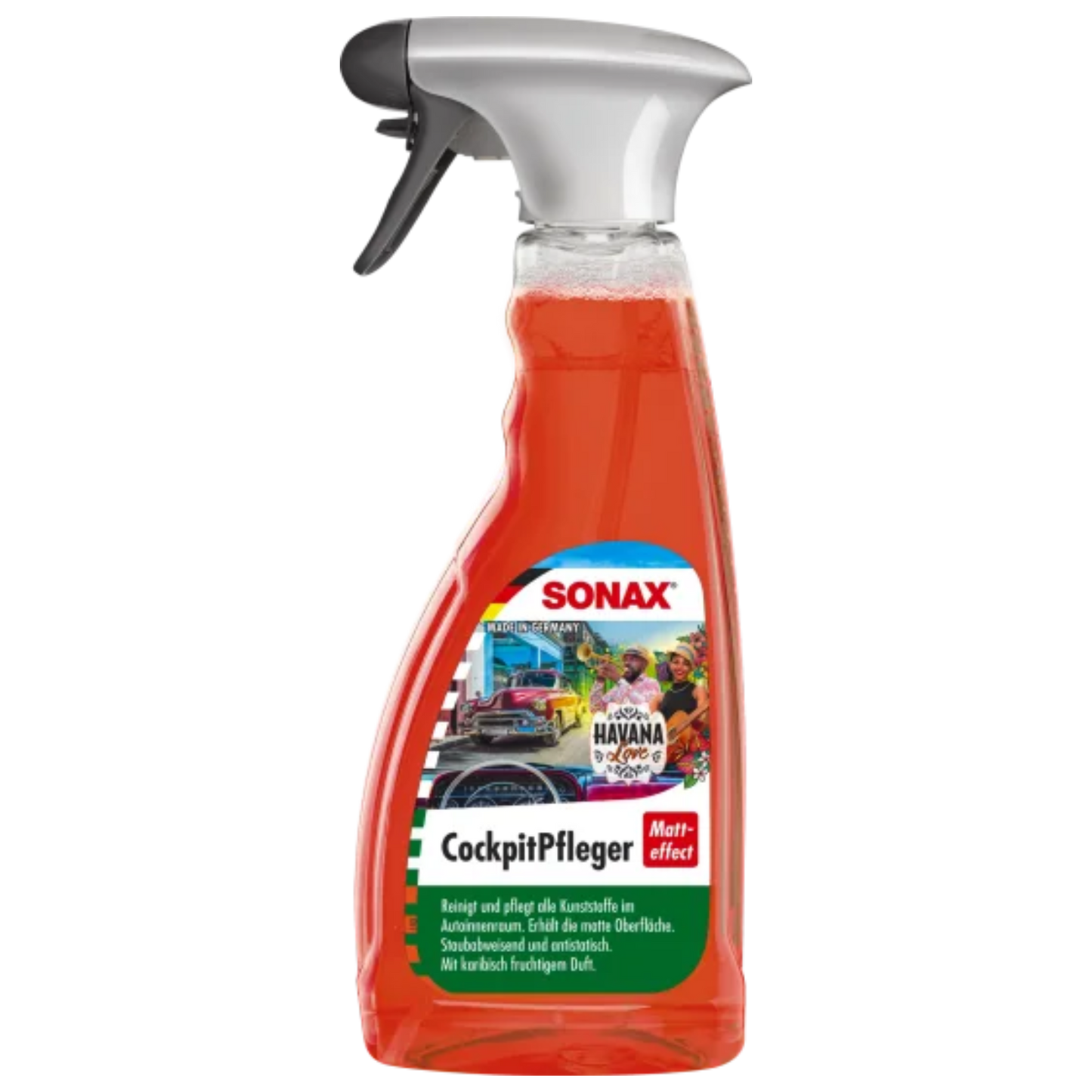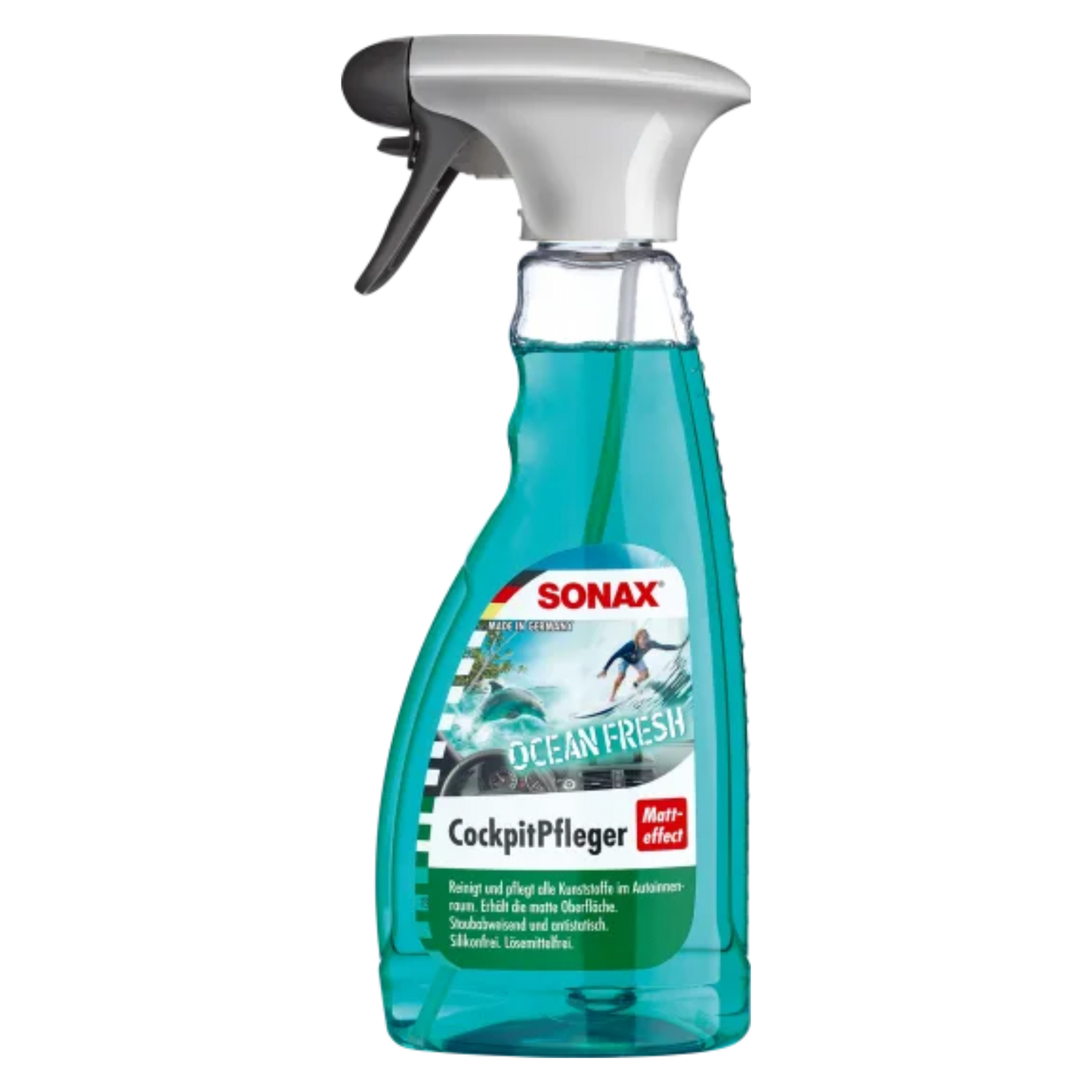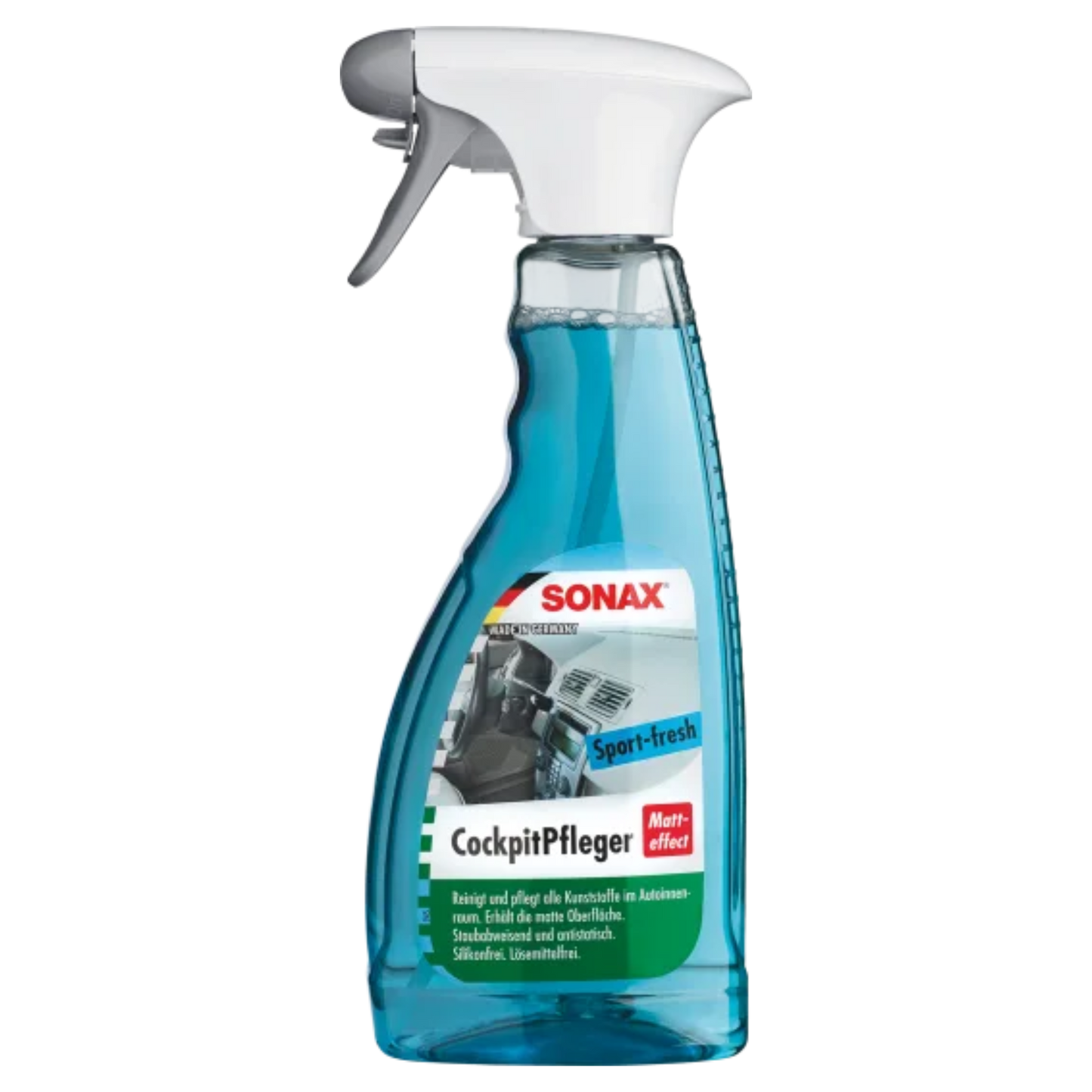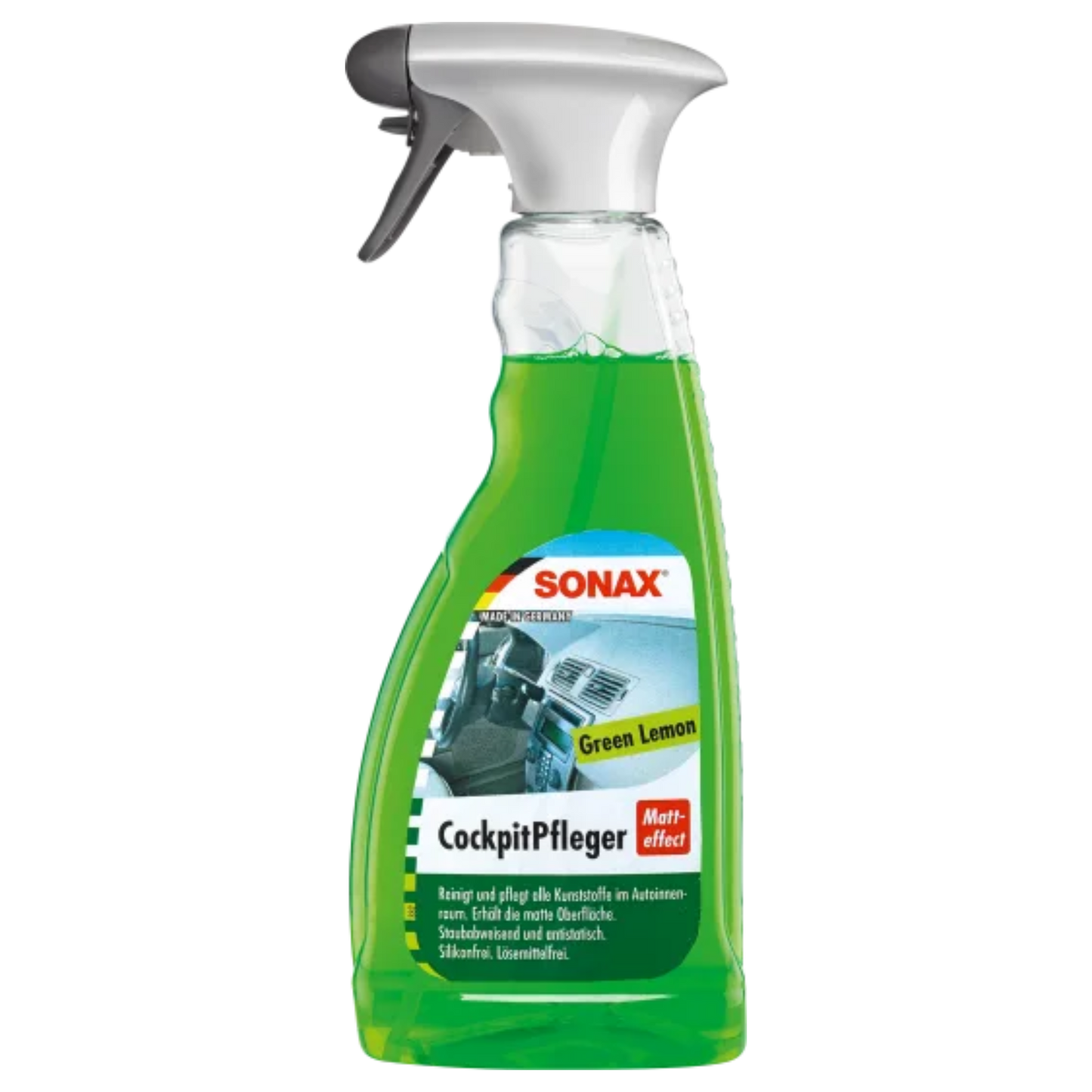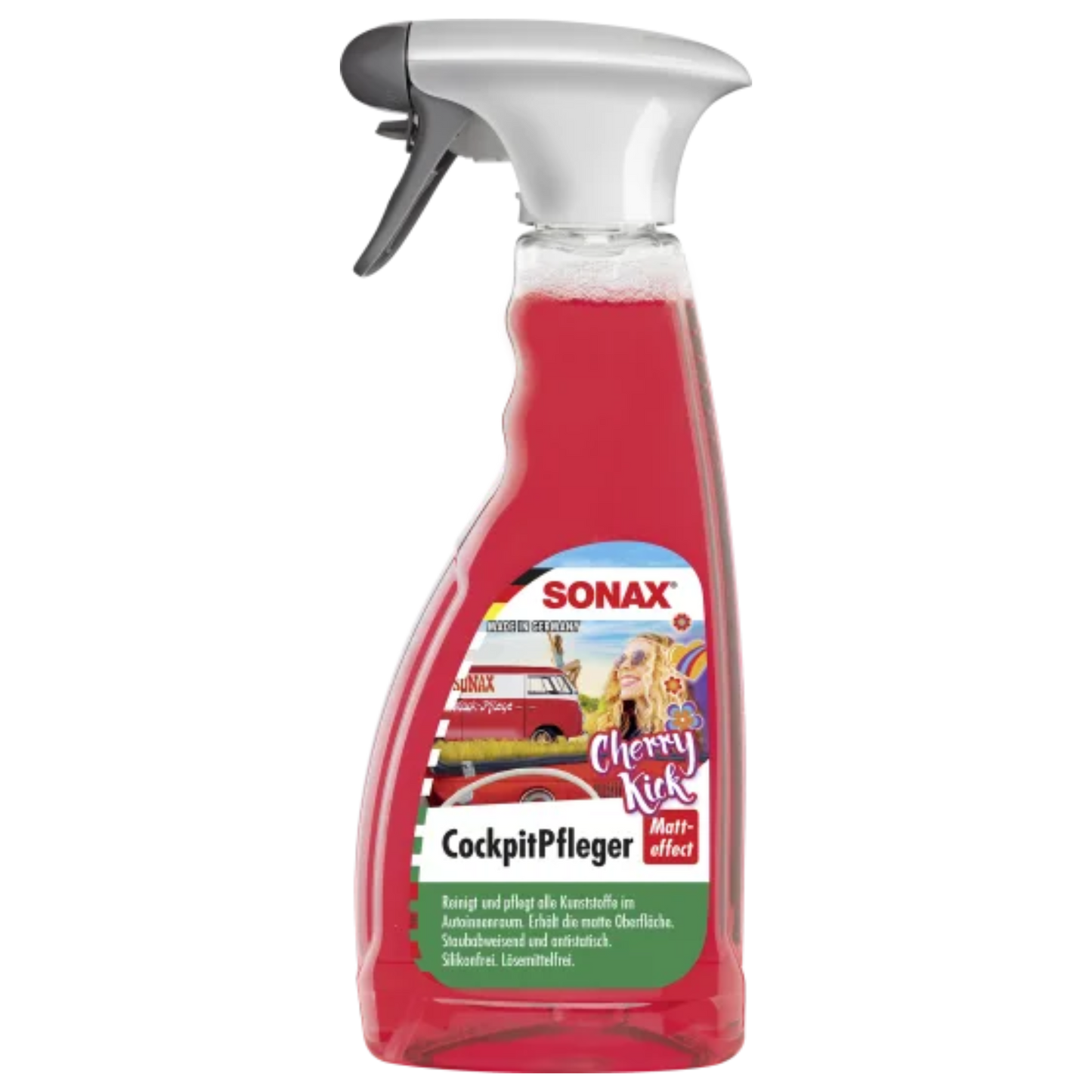 SONAX Cockpit Care Matt Effect, 500ml
Anwendung

Vor Gebrauch schütteln. SONAX CockpitPfleger Matteffect Havana Love auf ein SONAX MicrofaserPflegePad oder ein weiches fusselfreies Tuch sprühen. Die zu behandelnden Oberflächen gleichmäßig abreiben und trocknen lassen. Nicht anwenden auf erhitzten Oberflächen, Leder, Lenkrad, Pedalen, Scheiben, Radios und Navigationsgeräten.

BITTE BEACHTEN:

Vor Frost schützen.
SONAX Cockpit Care Matt Effect, 500ml in Aktion