Sonax
Regular price
Sale price
€33,93 EUR
Unit price
per
Sale
Sold out
Stable spray bottle for convenient application of acid and alkaline cleaning and care products. With adjustable spray nozzle. Contents 1.25 l.
Share
View full details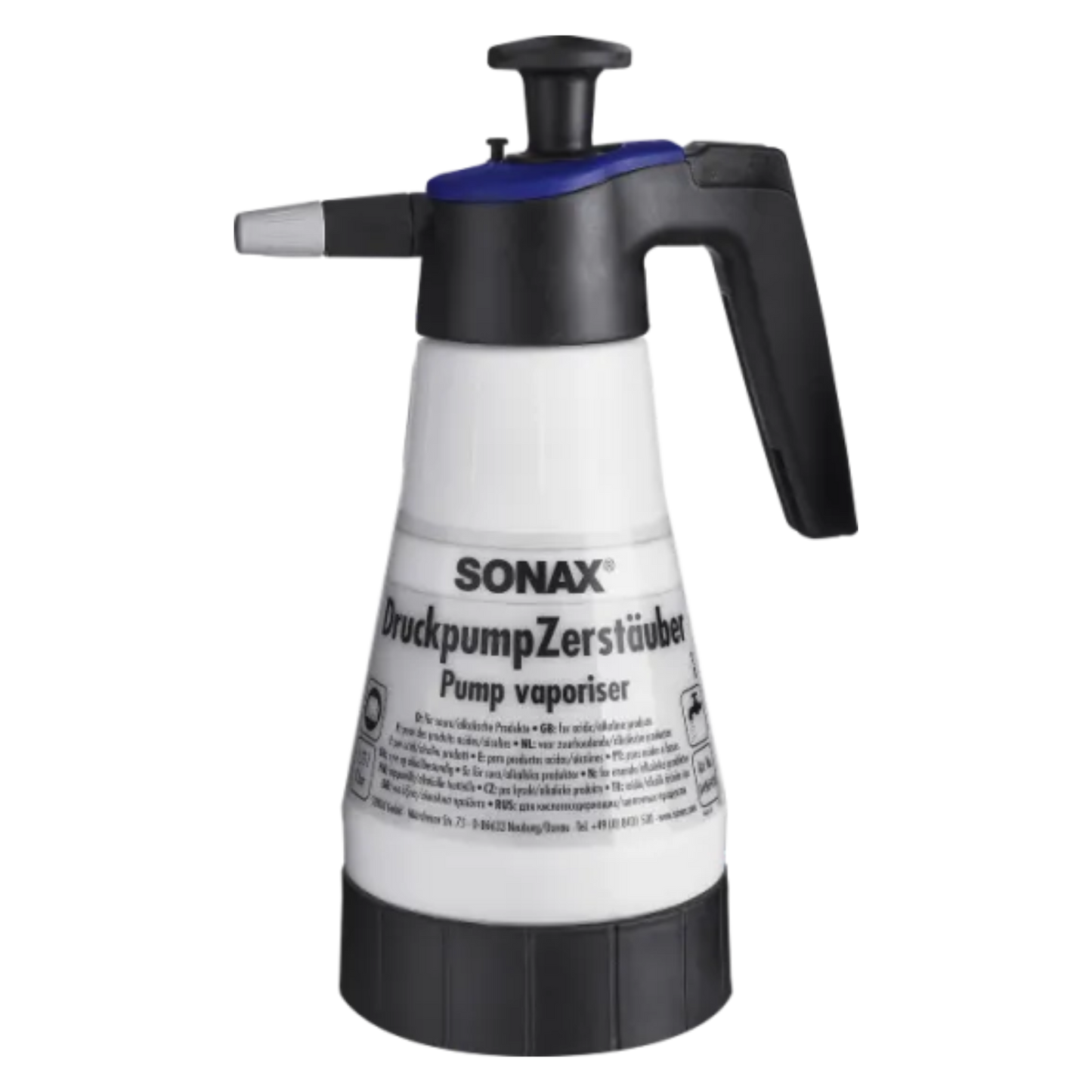 SONAX pressure pump atomizer for acidic/alkaline products, 1.25l
Anwendung

Das Gerät ist nur freigegeben für die in der Produktempfehlungsliste
aufgeführten SONAX-Produkte. Darüber hinaus ist das Gerät nicht geeignet für Lösemittel. Zum Füllen Ventilkörper durch Linksdrehen aus dem Behälter schrauben. Behälter füllen, Höchstmenge siehe Behälterskala. Ventilkörper wieder einschrauben und Gerät aufpumpen. Dabei Sicherheits- / Druckentlastungsventil beobachten. Etwaiger Überdruck entweicht durch das Sicherheits- / Druckentlastungsventil. Durch Betätigen der Drucktaste am Ventilkörper wird der Sprühvorgang ausgelöst. Entleerung und Wartung: Durch Anheben des Knopfes am Sicherheits- / Druckentlastungsventil wird der eventuelle Restdruck im Behälter abgeblasen. Gerät nach Gebrauch entleeren und durchspülen. Die Lebensdauer der Pumpe wird erheblich verlängert wenn ab und zu der Pumpen-O-Ring mit SONAX SX90 PLUS geschmiert wird.