Sonax
Regular price
Sale price
€9,99 EUR
Unit price
per
Sale
Sold out
Highly concentrated cleaning additive for the windshield washer system in summer operation. Makes 25 liters of cleaning liquid. Removes insects, oil, soot, silicone and dangerous glare and lubricating films. Compatible with plastic – does not cause stress cracks or blind spots on headlight lenses. Also ideal for high-quality LED and XENON headlights and plastic lenses with a clear glass look. Suitable for fan nozzles. Thanks to the anti-limescale effect, it can be mixed with tap water of all degrees of hardness. With a fresh scent.
Share
View full details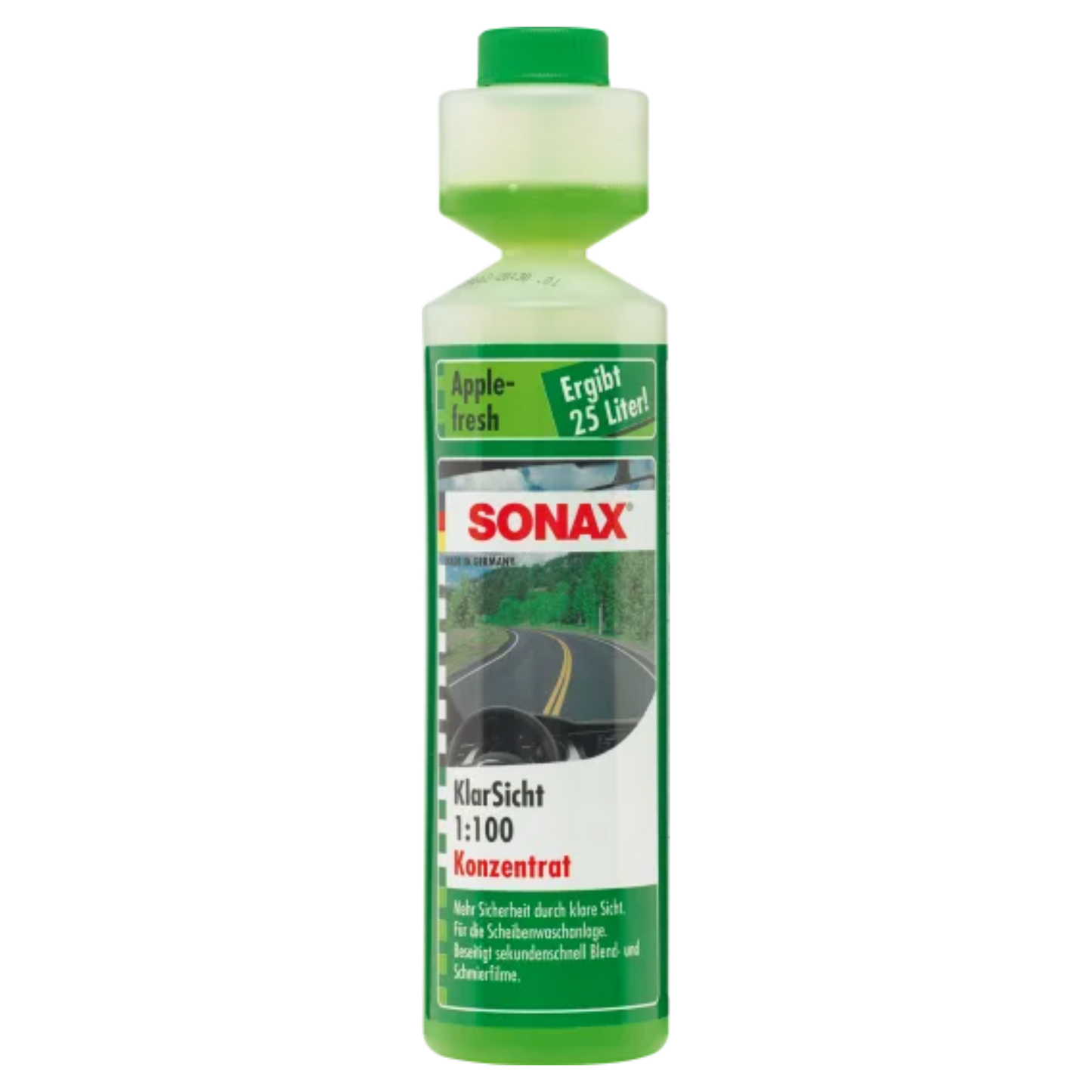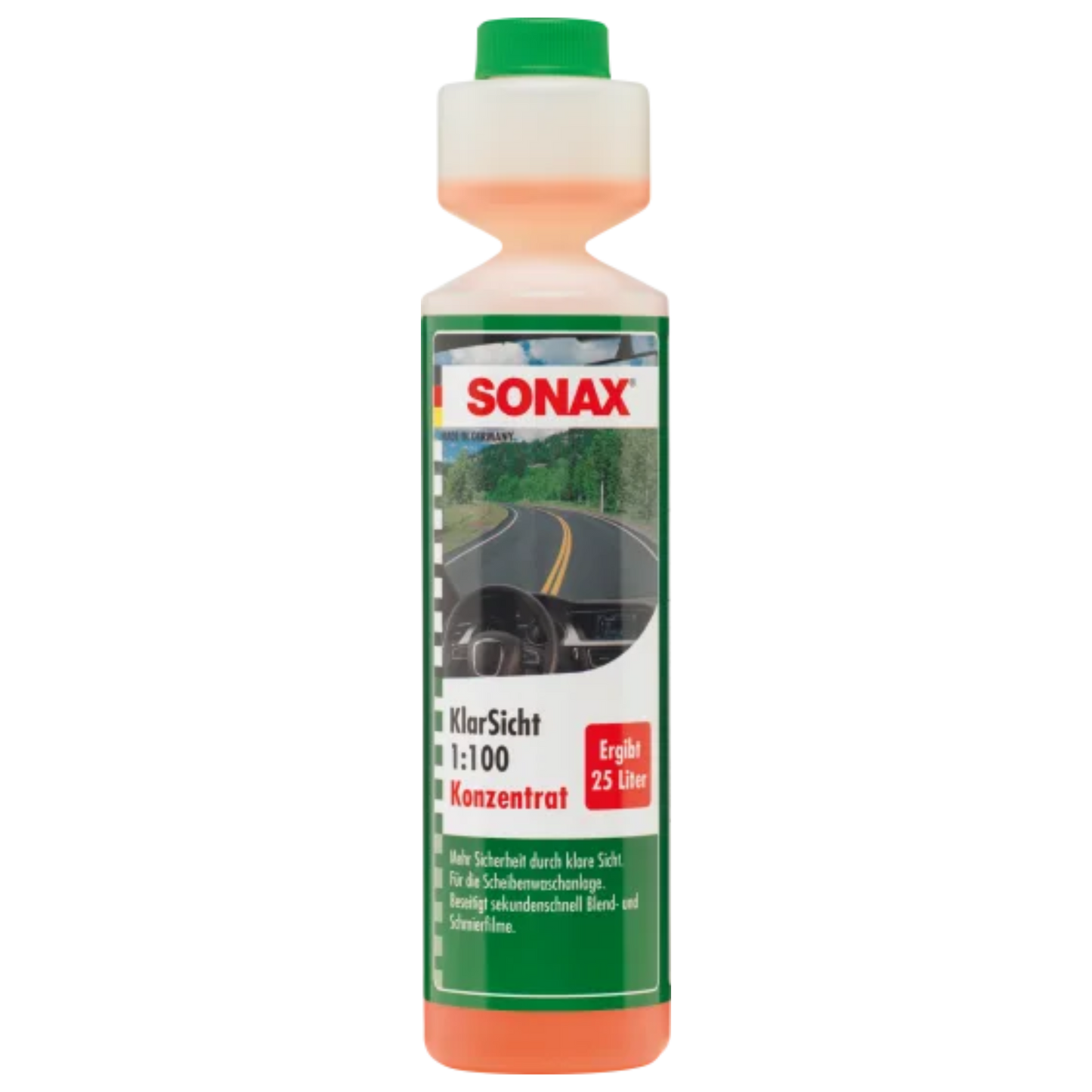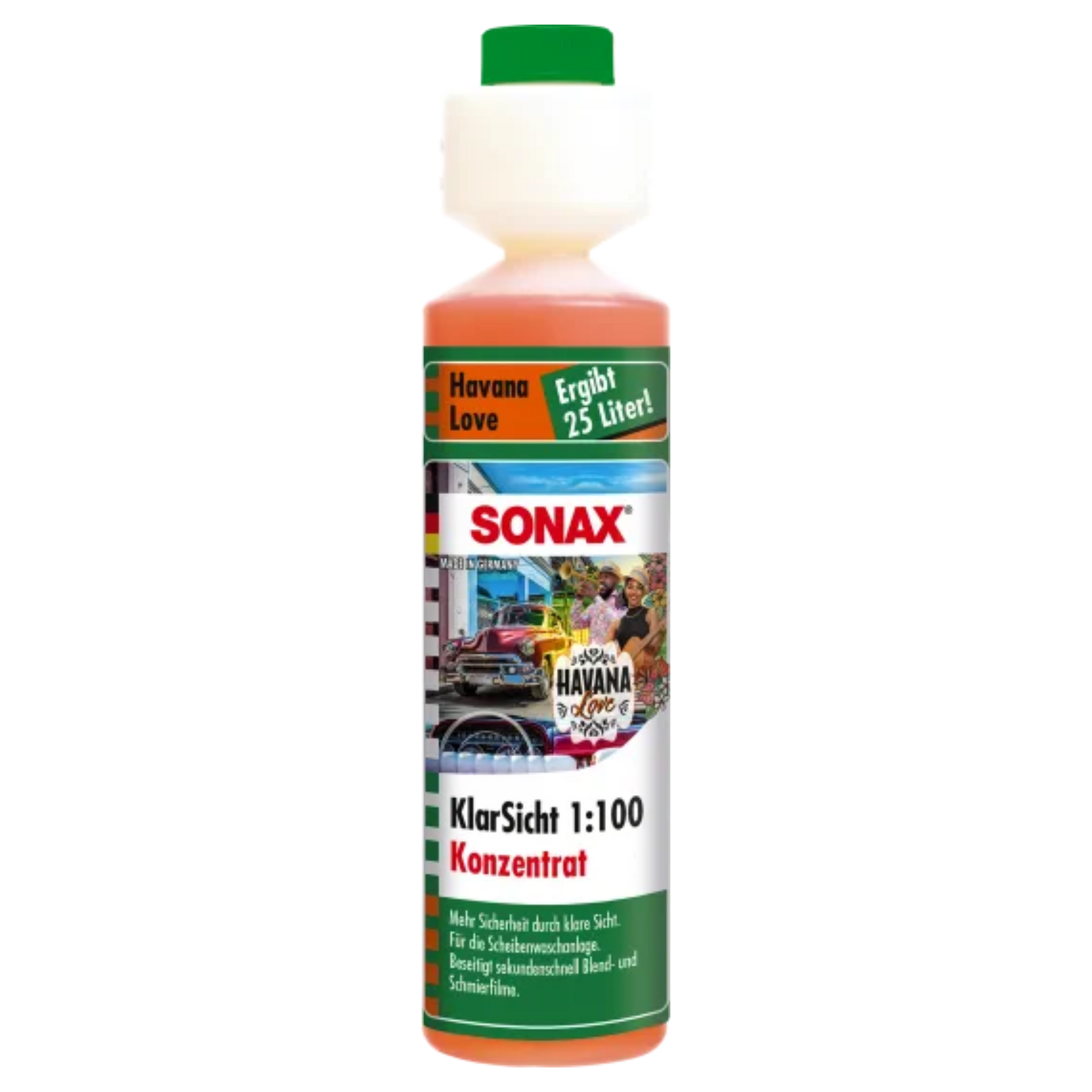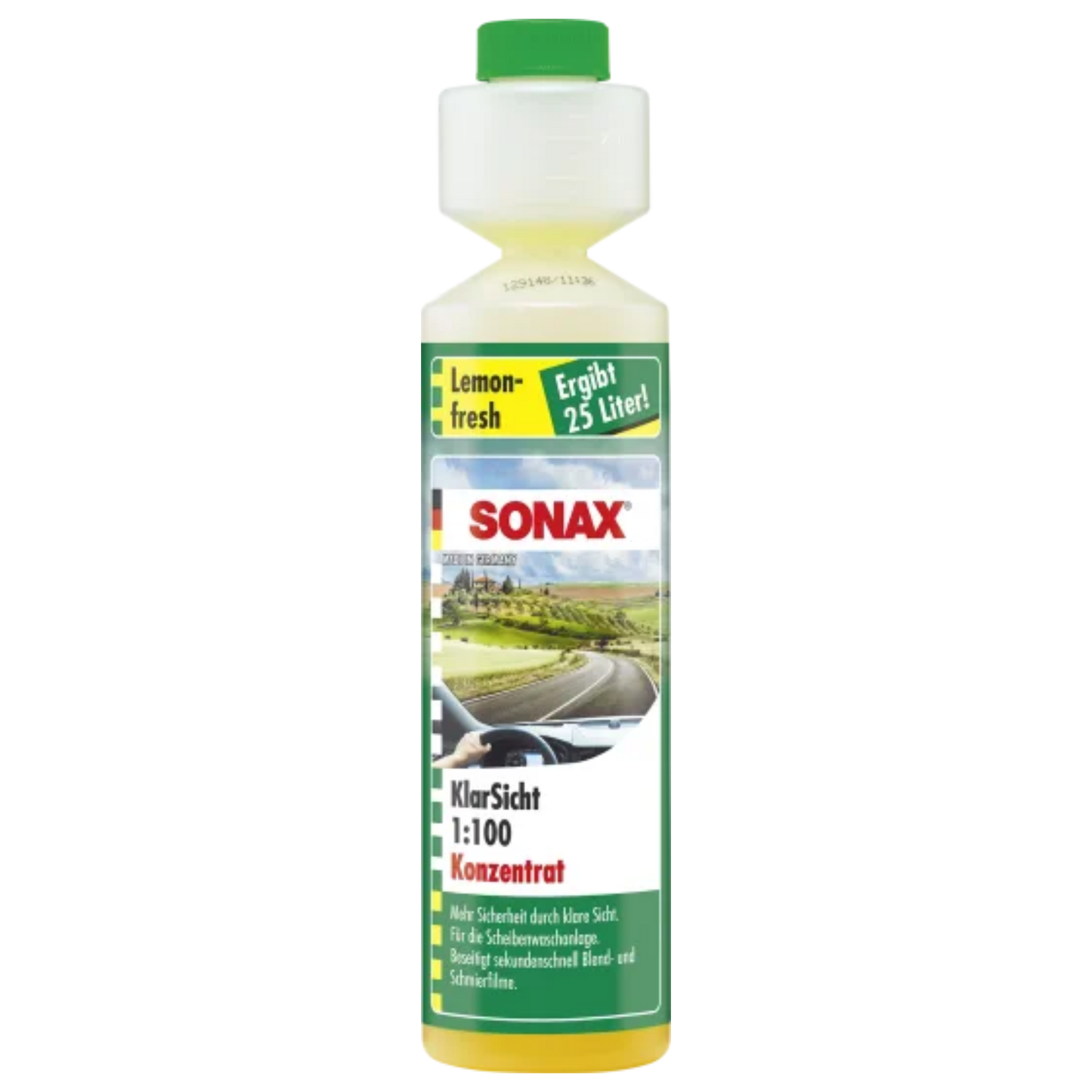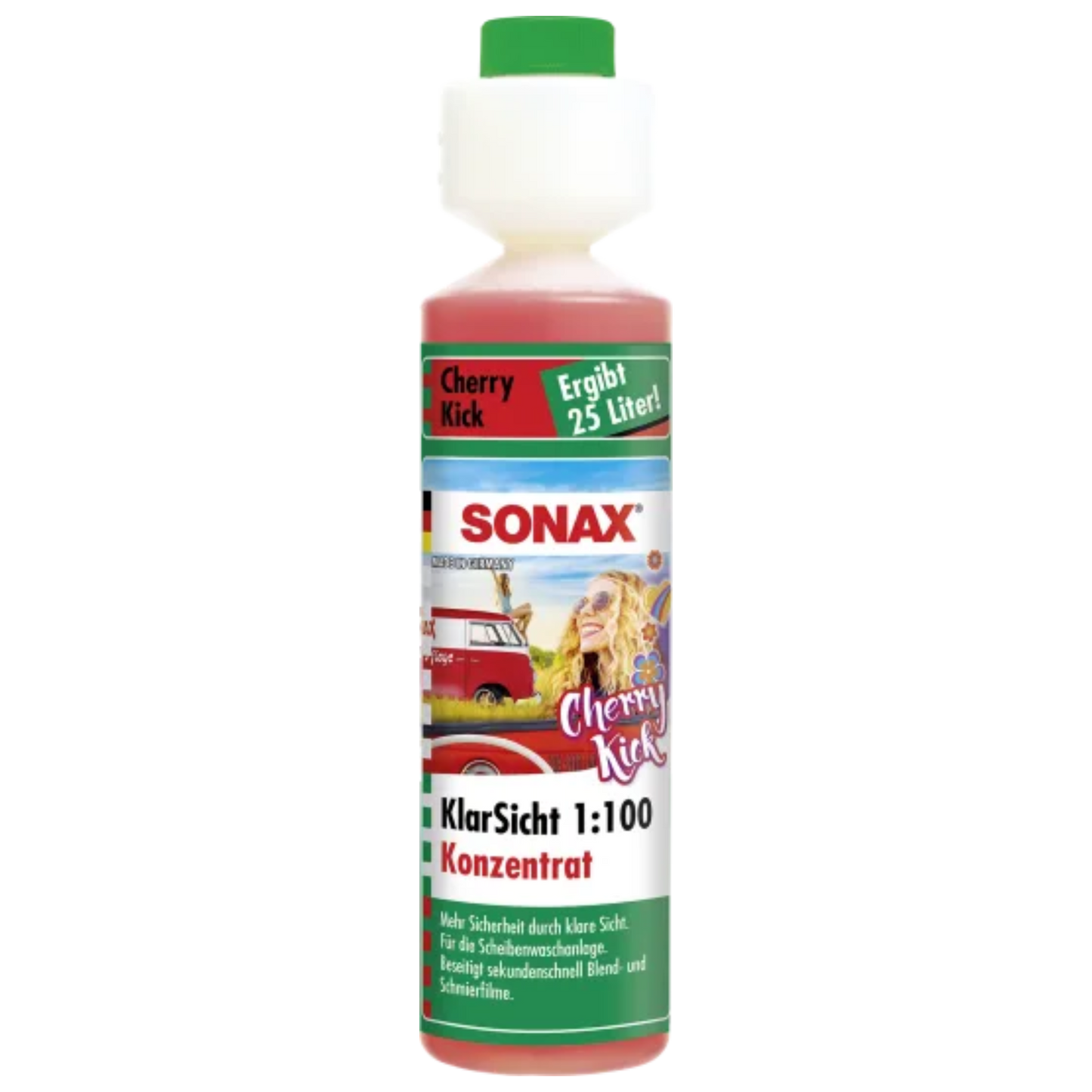 SONAX clear vision 1:100 concentrate, 250ml
Anwendung

Flasche aufrecht halten und Verschlusskappe eine Viertelumdrehung aufdrehen.
Durch Druck auf den unteren Flaschenteil den Dosierkopf mit 25 ml Konzentrat füllen. Verschlusskappe komplett abschrauben und Inhalt des Dosierkopfs dem Scheibenwasser zugeben. 25 ml ist ausreichend für 2,5 Liter Waschwasser. Bei größerem Behälterinhalt entsprechend höher dosieren.

BITTE BEACHTEN:

Vor Frost schützen.
SONAX clear vision 1:100 concentrate, 250ml in Aktion