Sonax
Regular price
Sale price
€15,99 EUR
Unit price
per
Sale
Sold out
High-performance polish for removing scratches and blind spots from plastic, acrylic and plexiglass. The special polishing bodies break down into extremely fine particles during the polishing process, resulting in a high-gloss, smooth surface. Silicone-free – also suitable for the polishing machine.
Share
View full details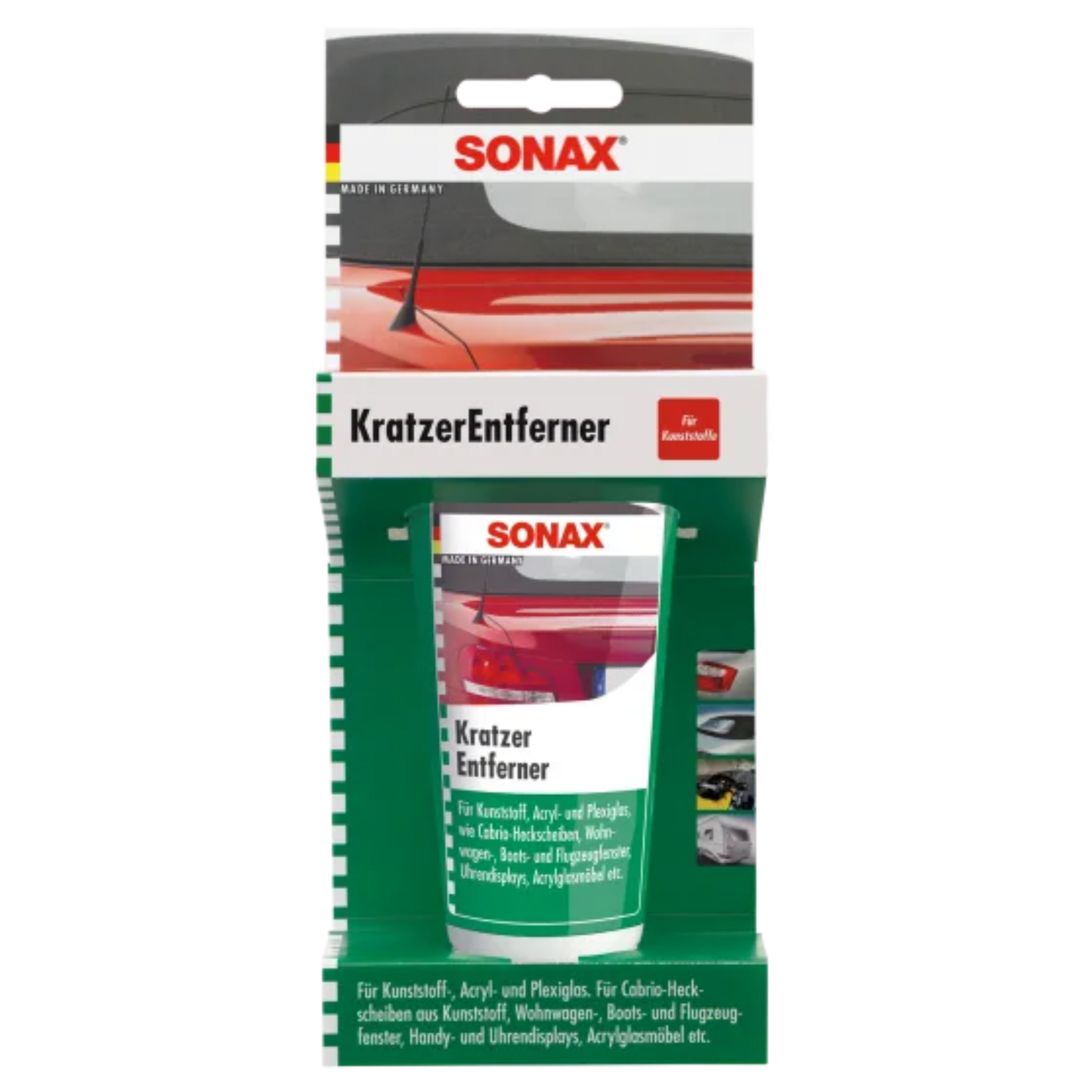 SONAX scratch remover plastic, 75ml
Anwendung

Randbereiche von Displays am besten vorher mit Klebepapier abkleben. Sparsam mit dem SONAX P-Ball oder einem weichen Tuch auf die gereinigte und trockene Oberfläche auftragen und intensiv mehrere Minuten verreiben. Die Rückstände anschließend mit einem Mikrofasertuch (z.B. SONAX MicrofaserTuch außen) entfernen. Bei tiefen Kratzern Anwendung wiederholen. Einzelne sehr tiefe Kratzer vorher mit Schleifpapier (Körnung 5000) und etwas Wasser nass anschleifen. Nicht anwenden auf bedruckten, weichen und beschichtetenKunststoffoberflächen.

BITTE BEACHTEN:

Vor Frost schützen.
SONAX scratch remover plastic, 75ml in Aktion