Sonax
Regular price
Sale price
€11,50 EUR
Unit price
per
Sale
Sold out
Well-adhering water-based paint for refreshing the color of heavily faded plastics on vehicle exteriors. Convenient and clean application thanks to the sponge applicator.
Share
View full details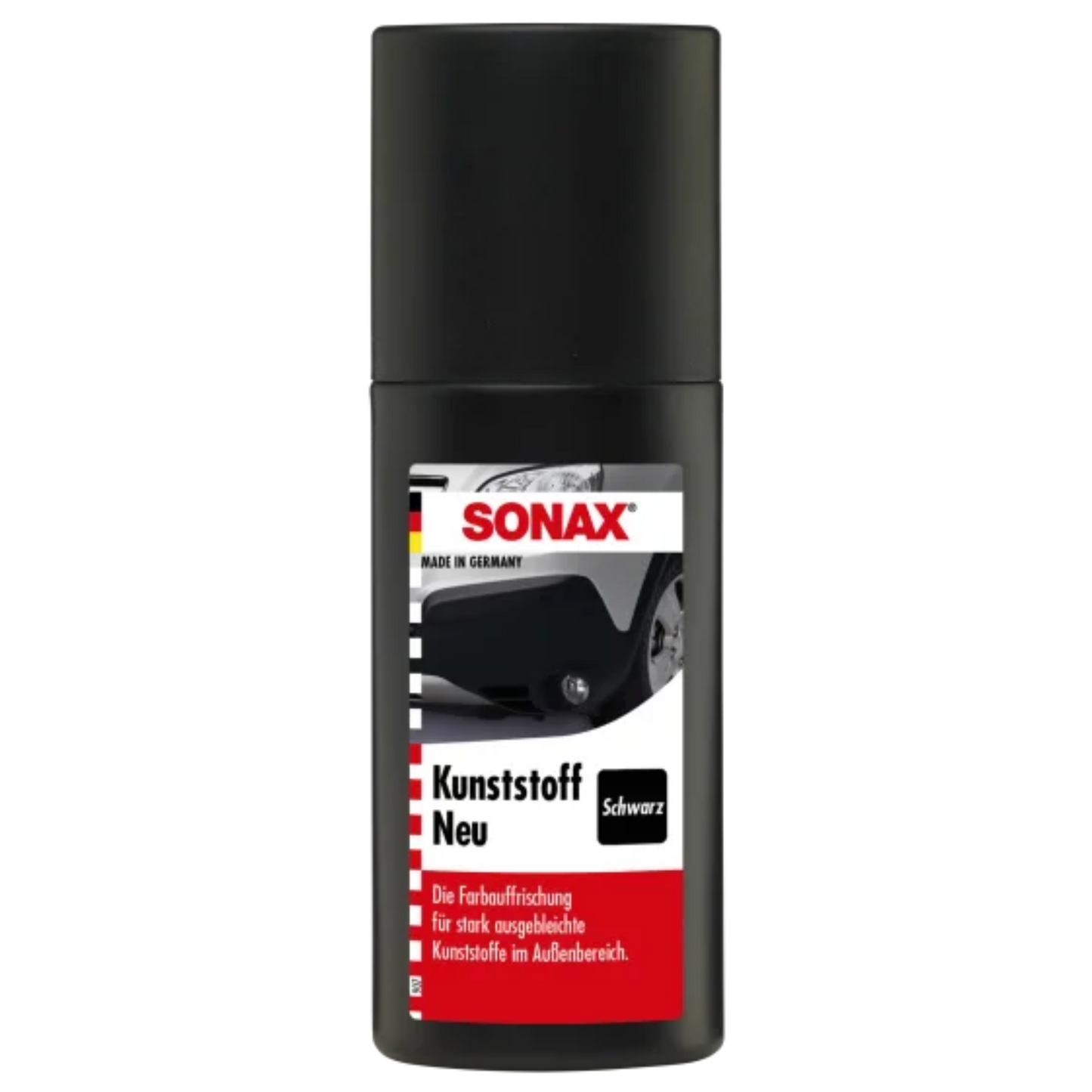 SONAX plastic new black, 100ml
Anwendung

Zu behandelnde Flächen gründlich reinigen. Untergrund muss sauber, trocken, fett- und silikonfrei sein! Flasche vor Gebrauch gut schütteln. Schwamm nach unten auf die zu behandelnde Fläche drücken und dadurch mit Produkt tränken. Nicht versuchen, durch Drücken der Flasche Produkt freizusetzen. Den Wirkstoff gleichmäßig dünn auftragen und mit einem angefeuchteten Tuch gleichmäßig verteilen. Farbflecken auf angrenzenden
Flächen sofort mit feuchtem Tuch entfernen. Nach 1 Stunde durchgetrocknet. Schwamm nach Gebrauch mit Wasser auswaschen und mit Schutzkappe verschließen. Nicht anwenden im Innenraum, im Motorraum, auf Türgummis, auf Kunststoffverdecken, auf Motorradteilen.

BITTE BEACHTEN:

Vor Frost schützen.
SONAX plastic new black, 100ml in Aktion