Sonax
Regular price
Sale price
€11,00 EUR
Unit price
per
Sale
Sold out
Summer windshield cleaner for the windshield washer system. Creates clear vision without streaks and streaks in seconds. Removes insects, oil, soot, silicone and dangerous glare and lubricating films. Compatible with paint, rubber and plastic for maximum surface compatibility. Does not cause stress cracks or blind spots on sensitive headlight lenses. Ideally suited for high-quality laser, matrix LED and XENON headlights. Ideal for use with new wiper technologies and fan nozzles. Also tested on matt paints, wrapped vehicles and sensitive repair paints. Thanks to the anti-limescale effect, it is also suitable for mixing with hard water. Bottle contents produce 12 liters of cleaning fluid. With a Caribbean fruity scent.
Share
View full details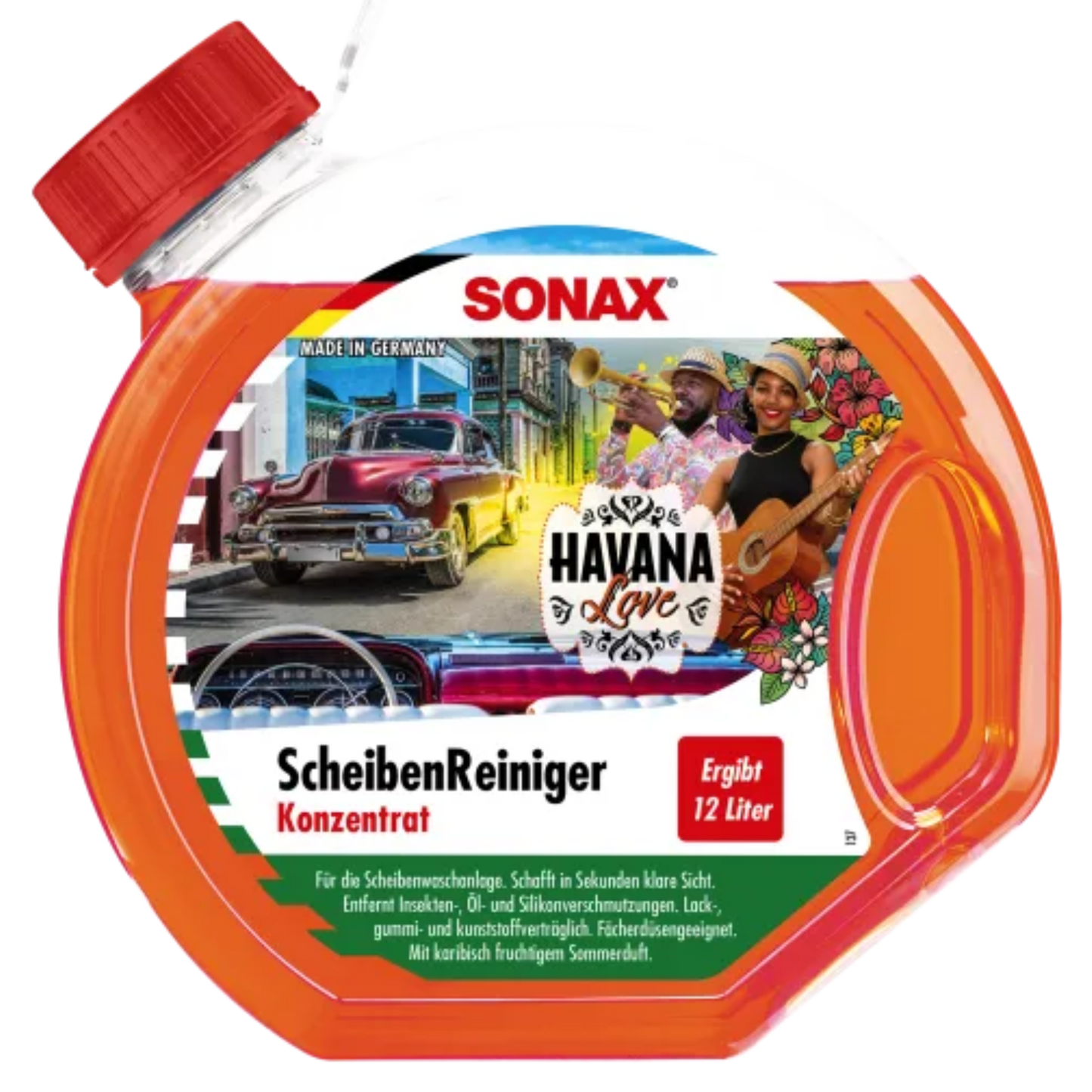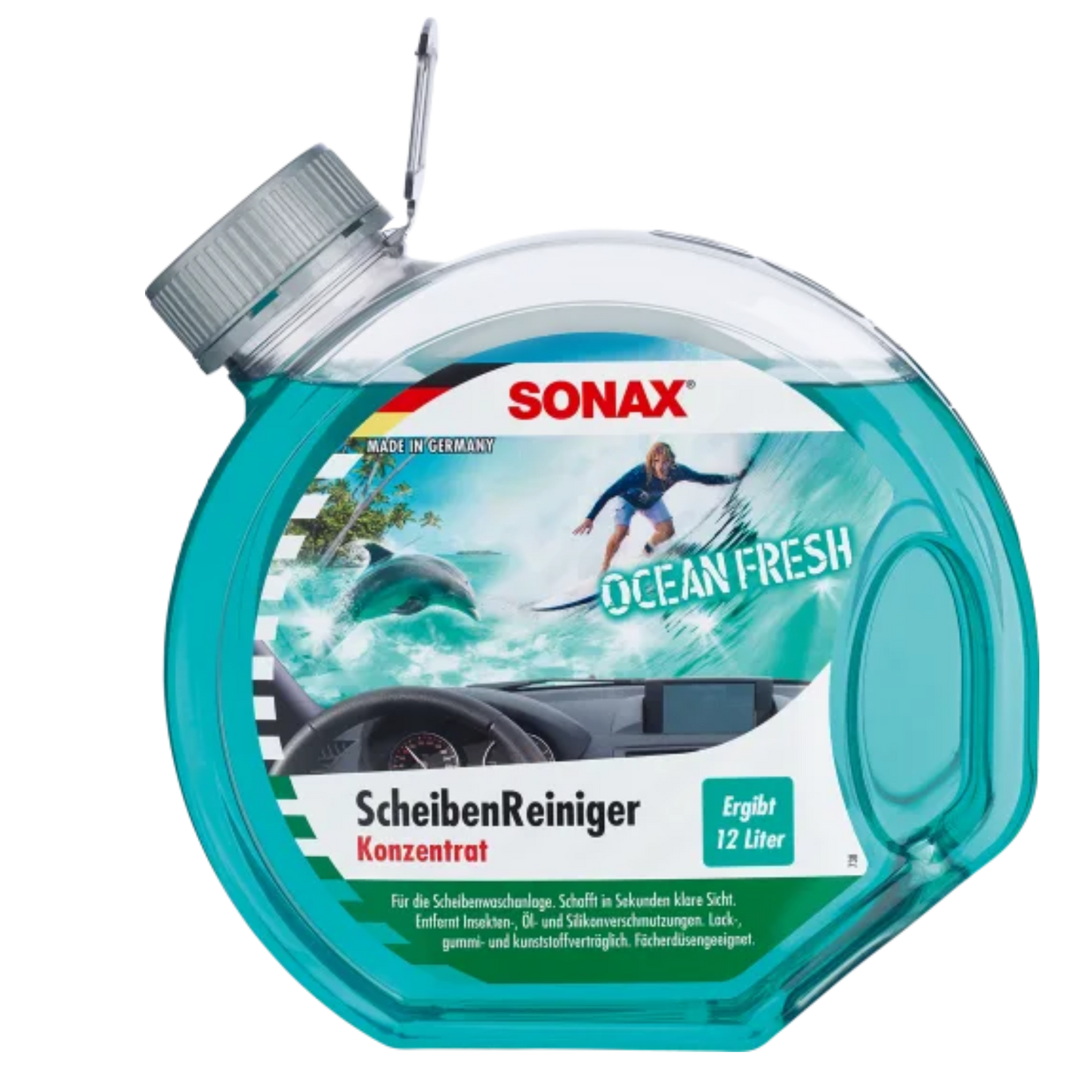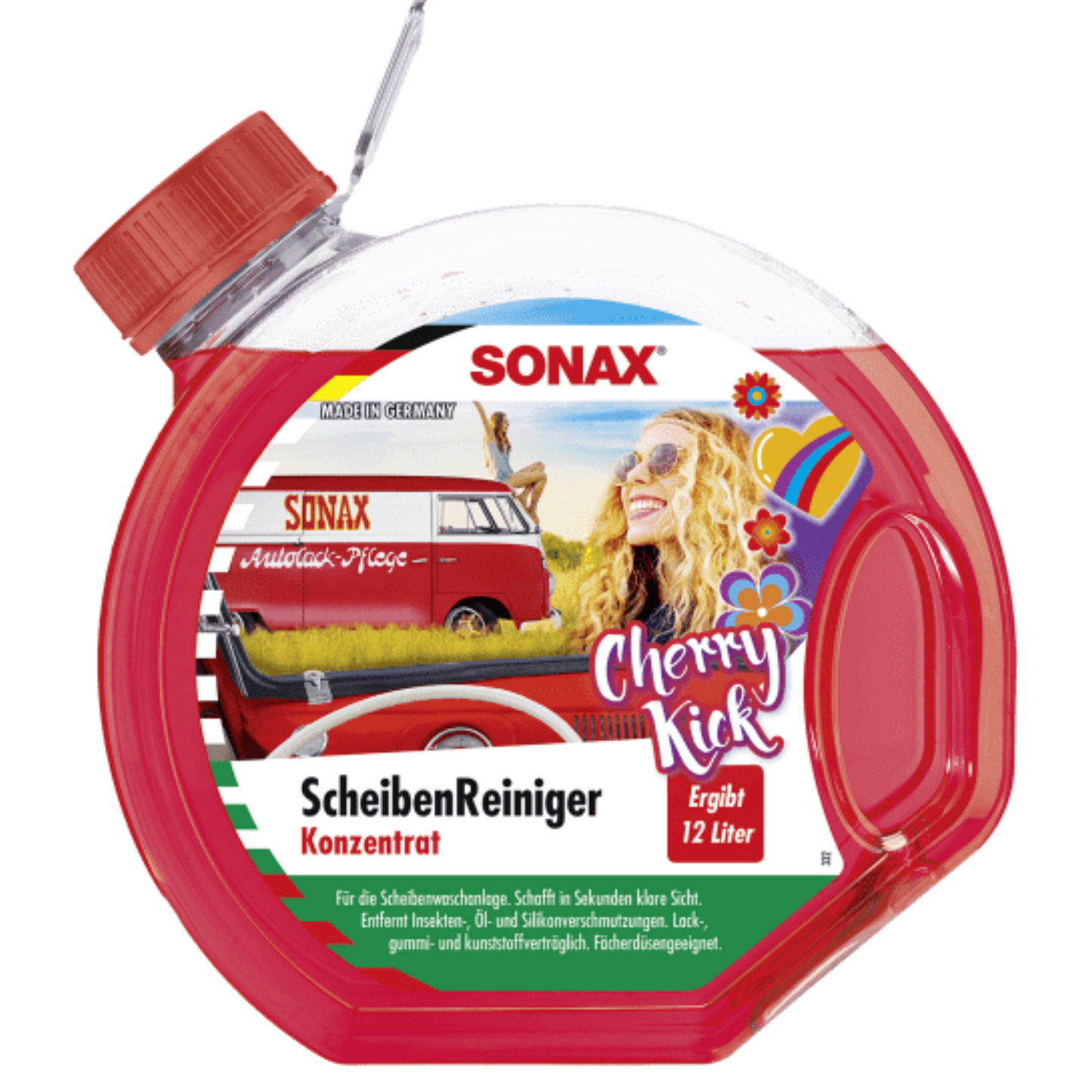 SONAX windshield cleaner concentrate, 3l
Anwendung

SONAX ScheibenReiniger Konzentrat im Verhältnis 1:3 mit Wasser verdünnen. Zur
Dosierung bitte die Mischtabelle und die seitliche Markierung am Etikett beachten. Scheibenwaschanlage zuerst mit Wasser und dann mit SONAX ScheibenReiniger Konzentrat Havana Love befüllen.

BITTE BEACHTEN:

Vor Frost schützen.
SONAX windshield cleaner concentrate, 3l in Aktion