Sonax
Regular price
Sale price
€13,49 EUR
Unit price
per
Sale
Sold out
XTREME car interior cleaner was specially developed for hygienic cleanliness in cars and households. The powerful formula provides deep hygiene and neutralizes unpleasant odors. Even stubborn dirt from interior panels, upholstered seats, vehicle headliners, etc. are removed gently but effectively. At the same time, the included odor eliminator quickly and long-lastingly eliminates cigarette smoke, animal and other annoying odors. For clean freshness in the car and in the household.
Share
View full details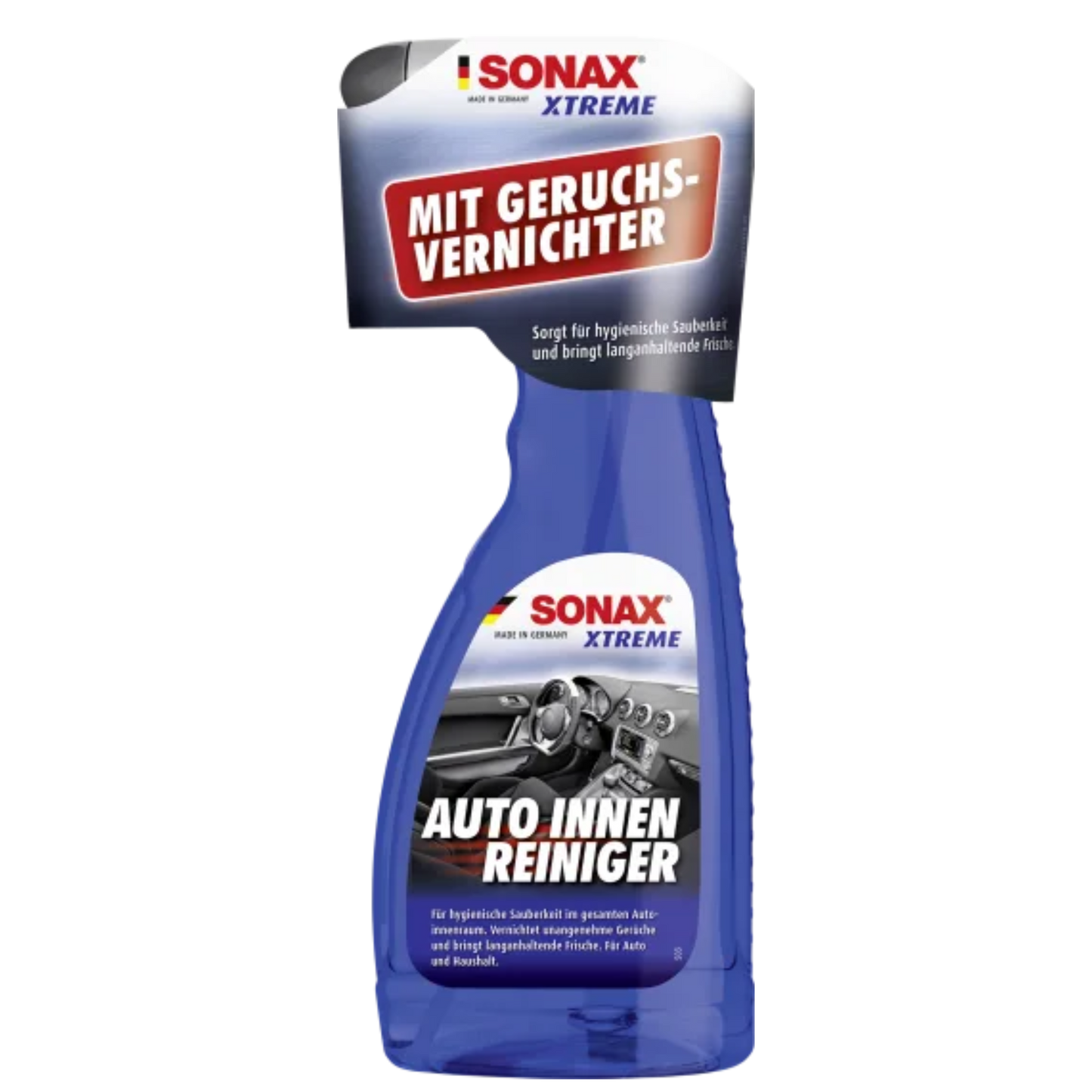 SONAX XTREME car interior cleaner, 500ml
Anwendung

Auf die verschmutzten Flächen sprühen und mit einem SONAX MicrofaserTuch für Polster+Leder, einer Bürste oder einem Schwamm behandeln. Den gelösten Schmutz mit einem sauberen und feuchten SONAX MicrofaserTuch für Polster+Leder aufnehmen, zwischendurch das Tuch mit klarem Wasser auswaschen. Vorgang so lange wiederholen, bis kein Schmutz mehr im Tuch sichtbar ist. Um Farb- und Helligkeitsunterschiede zwischen behandelten und unbehandelten Stellen zu vermeiden, immer auf der ganzen Fläche (z.B. Sitzfläche) anwenden.

BITTE BEACHTEN:

Vor Frost schützen.
SONAX XTREME car interior cleaner, 500ml in Aktion