Sonax
Regular price
Sale price
€16,99 EUR
Unit price
per
Sale
Sold out
The quick paint care for in between. Gently and thoroughly cleans lightly soiled surfaces without scratching. It improves the paint finish and gives the paint a soft, supple surface and a brilliant, deep shine. Refreshes existing wax treatments and leaves an additional water-beading effect.
Share
View full details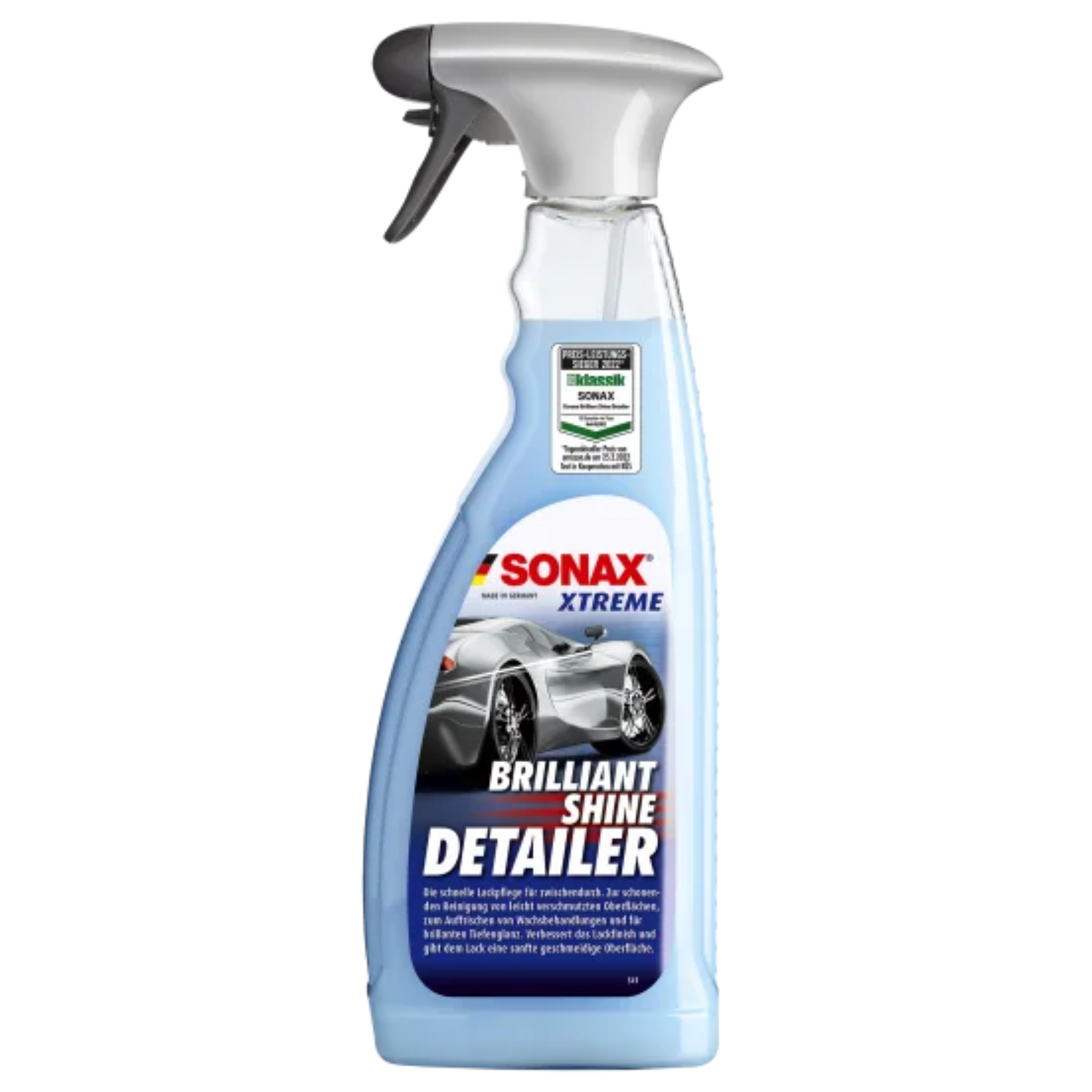 SONAX XTREME Brilliantshine Detailer - 750ml
Anwendung

Fahrzeug reinigen und trocknen (z.B. mit einem weichen Microfasertuch). Lediglich leicht verschmutzte oder verstaubte Lacke können direkt behandelt werden. Flasche vor Gebrauch schütteln und Sprühdüse durch Drehen öffnen. Produkt auf ein MicrofaserTuch (z.B. SONAX MicrofaserTuch außen) sprühen und dünn auf dem trockenen Lack gleichmäßig verteilen. Immer zusammenhängende Teilflächen behandeln. Reste anschließend mit einem trockenen Microfasertuch abwischen. Bei ungleichmäßigem
Farbeindruck die Anwendung wiederholen.

BITTE BEACHTEN:

Nicht auf heißen Oberflächen anwenden, nicht antrocknen lassen. Vor Frost schützen.