Sonax
Regular price
Sale price
€19,99 EUR
Unit price
per
Sale
Sold out
The XTREME Ceramic Spray sealant protects the treated surface from dirt, insects and road salt, making vehicle washing much easier. Leaves a high-gloss finish without the need for extensive polishing. The Si-Carbon Technology ensures a velvety-soft surface and the paint shines with a long-lasting, reflective shine. Existing ceramic seals are refreshed.
Share
View full details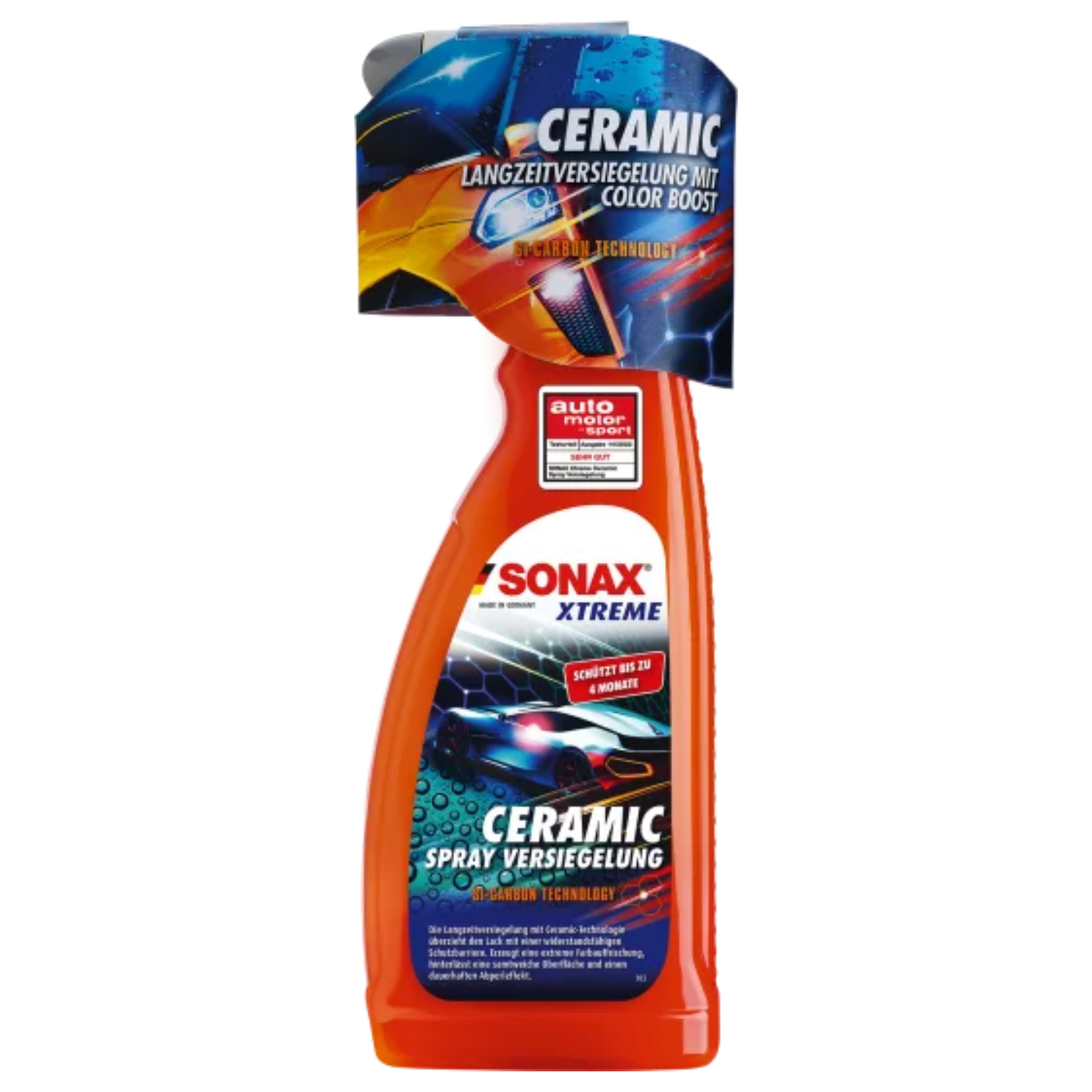 SONAX XTREME Ceramic Spray Sealant, 750ml
Anwendung

Fahrzeug gründlich reinigen, vollständiges Trocknen ist nicht notwendig. Flasche vor Gebrauch schütteln, Sprühdüse durch Drehen öffnen. Produkt auf ein MicrofaserTuch (z.B. SONAX MicrofaserTuch außen oder SONAX MicrofaserTuch soft touch) sprühen und dünn auf dem trockenen oder noch leicht feuchten Lack gleichmäßig verteilen. Immer zusammenhängende Teilflächen behandeln. Reste anschließend mit einem trockenen Microfasertuch abwischen. Bei ungleichmäßigem Farbeindruck die Anwendung wiederholen.

BITTE BEACHTEN:

Nicht auf heißen Oberflächen anwenden, nicht antrocknen lassen. Vor Frost schützen.
SONAX XTREME Ceramic Spray Sealant, 750ml in Aktion