Sonax
Regular price
Sale price
€13,49 EUR
Unit price
per
Sale
Sold out
The XTREME rim protection seal creates a hydrophobic protective barrier against the most stubborn dirt such as brake dust and salt. The annoying re-contamination on the rim is significantly reduced. The sealing leaves a remarkable beading effect that lasts up to 6 weeks. The subsequent cleaning of the rims is made much easier thanks to the easy-to-clean effect. Suitable for all types of rims.
Share
View full details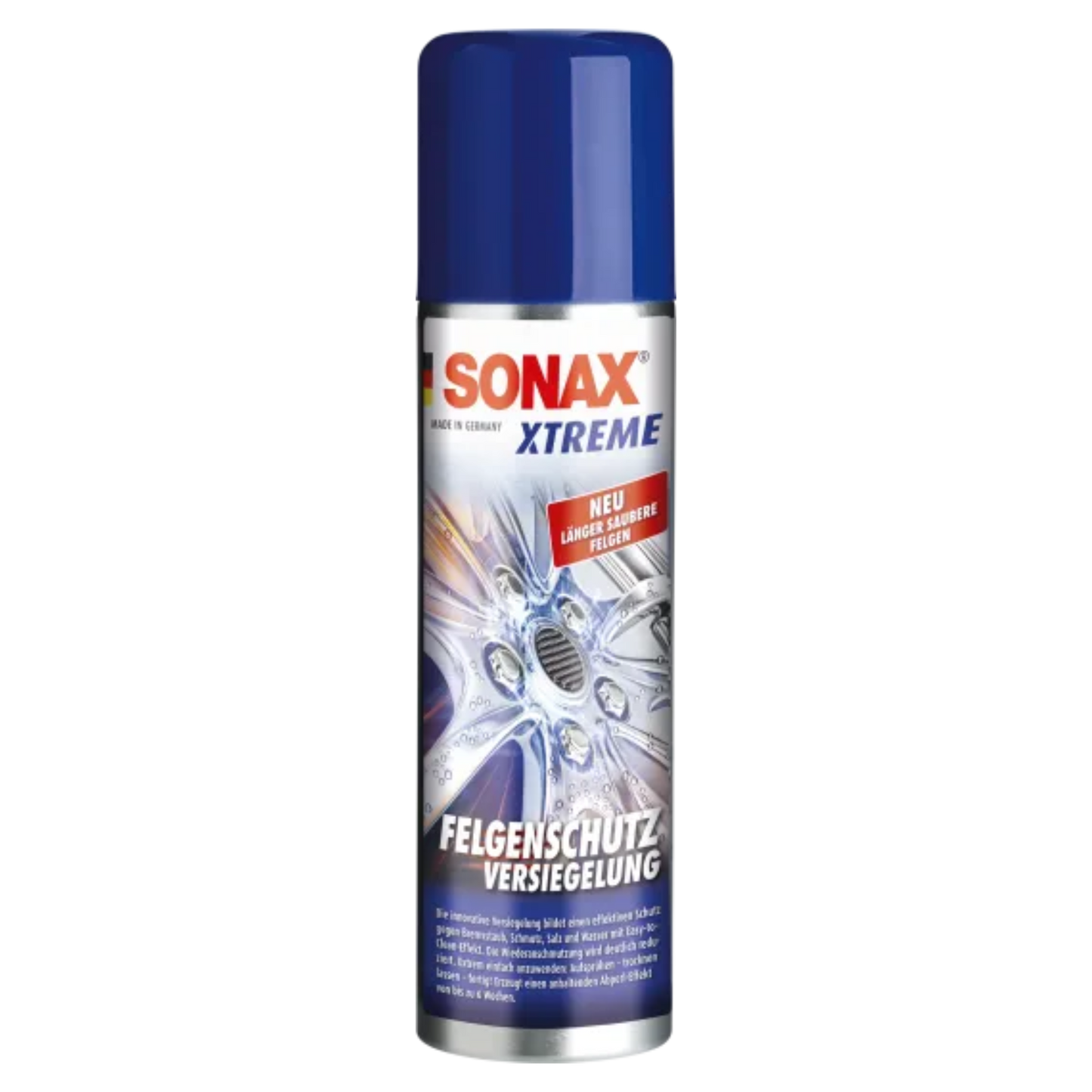 SONAX XTREME rim protection sealant, 250ml
Anwendung

Felgen vorher mit Felgenreiniger (z.B. SONAX XTREME FelgenReiniger PLUS) säubern. Die Felgen vollständig abtrocknen lassen. Restwasser aus allen Rillen und Vertiefungen (z.B. Versenkungen der Radbolzen) sorgfältig entfernen. Dose schütteln. Vor der Anwendung an unauffälliger Stelle testen. Produkt großzügig auf die absolut trockene Felge aufsprühen – nicht nachwischen. Versiegelung vollständig aushärten lassen (mindestens eine Stunde) Fahrzeug in dieser Zeit nicht bewegen und behandelte Oberflächen nicht berühren.

BITTE BEACHTEN:

Nicht auf heißen Oberflächen anwenden.
SONAX XTREME rim protection sealant, 250ml in Aktion