Sonax
Regular price
Sale price
€9,98 EUR
Unit price
per
Sale
Sold out
Special cleaner for stubborn grease dirt such as sunscreen, grease, make-up, shoe polish, ballpoint pens, etc. Removes even dried dirt from all textile fabrics such as upholstery, carpet, headliner and sensitive Alcantara® surfaces. Leaves no dirt marks. For cars and households.
Share
View full details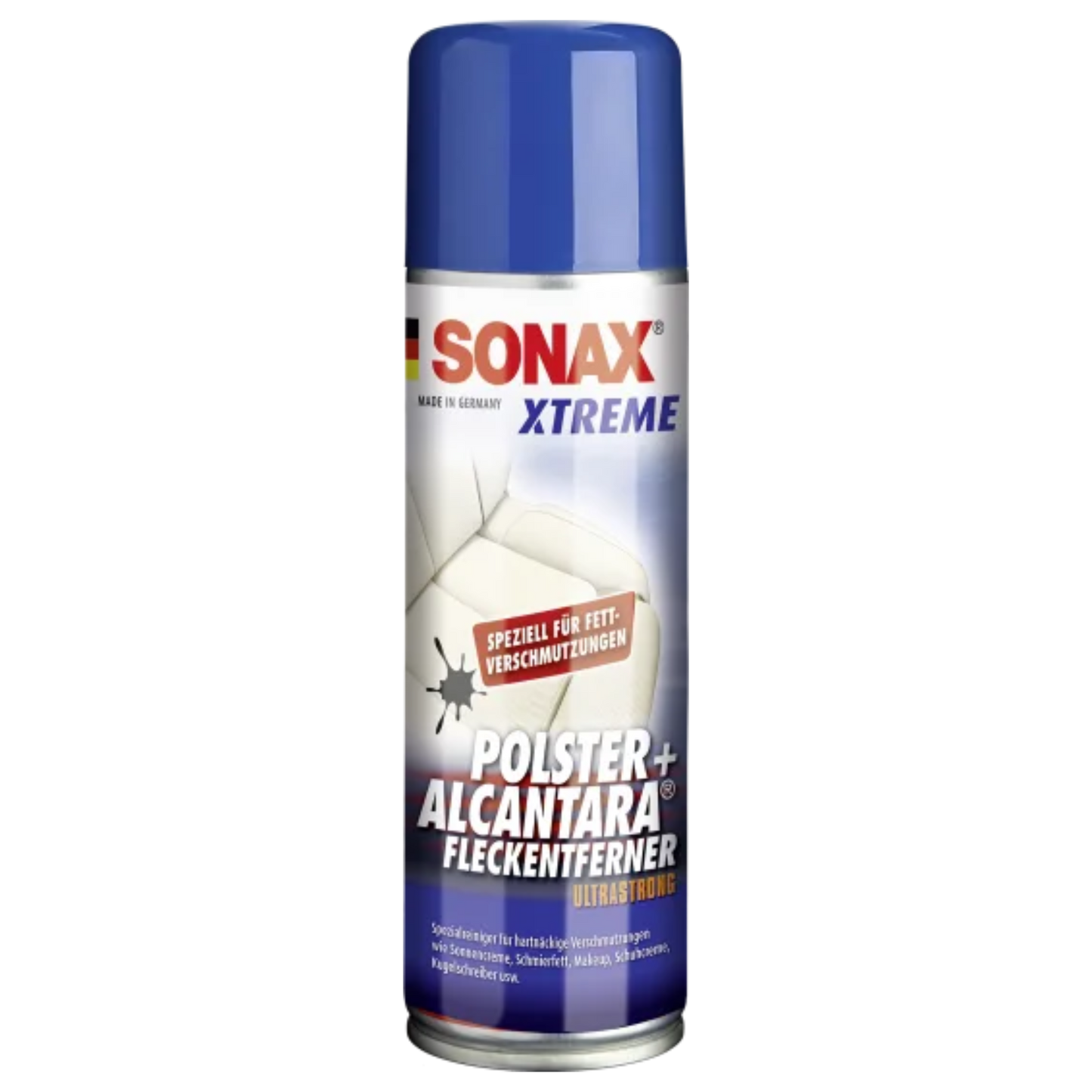 SONAX XTREME upholstery + Alcantara® stain remover, 300ml
Anwendung

Groben Schmutz absaugen. Gewebe an einer verdeckten Stelle auf Farbechtheit testen. Nur verschmutzte Stelle aus 5 cm Abstand mit dem Reiniger einsprühen und kurz einwirken lassen. Reiniger auf ein SONAX MicrofaserTuch für Polster+Leder sprühen und den Fleck damit ausreiben. Anschließend mit einem sauberen SONAX MicrofaserTuch für Polster+Leder gründlich trockenreiben. Bei hartnäckigen Verschmutzungen Vorgang wiederholen.

BITTE BEACHTEN:

Nicht auf heißen Oberflächen anwenden. Vor der Anwendung an einer kleinen unauffälligen Stelle auf Farbechtheit und Abriebfestigkeit testen. Um Farb- und Helligkeitsunterschiede zwischen behandelten und unbehandelten Stellen zu vermeiden, Reiniger gründlich trockenreiben. Nicht auf Kunststoffflächen und Glattleder sprühen.
SONAX XTREME upholstery + Alcantara® stain remover, 300ml in Aktion