Sonax
Regular price
Sale price
€21,99 EUR
Unit price
per
Sale
Sold out
XTREME tire shine gel Ultra Wet Look gives all tire types an ultimate, shiny black wet look. The innovative gel formula simultaneously nourishes and protects the rubber from cracking and color fading. Lasts several weeks. Enough for at least 50 tires.
Share
View full details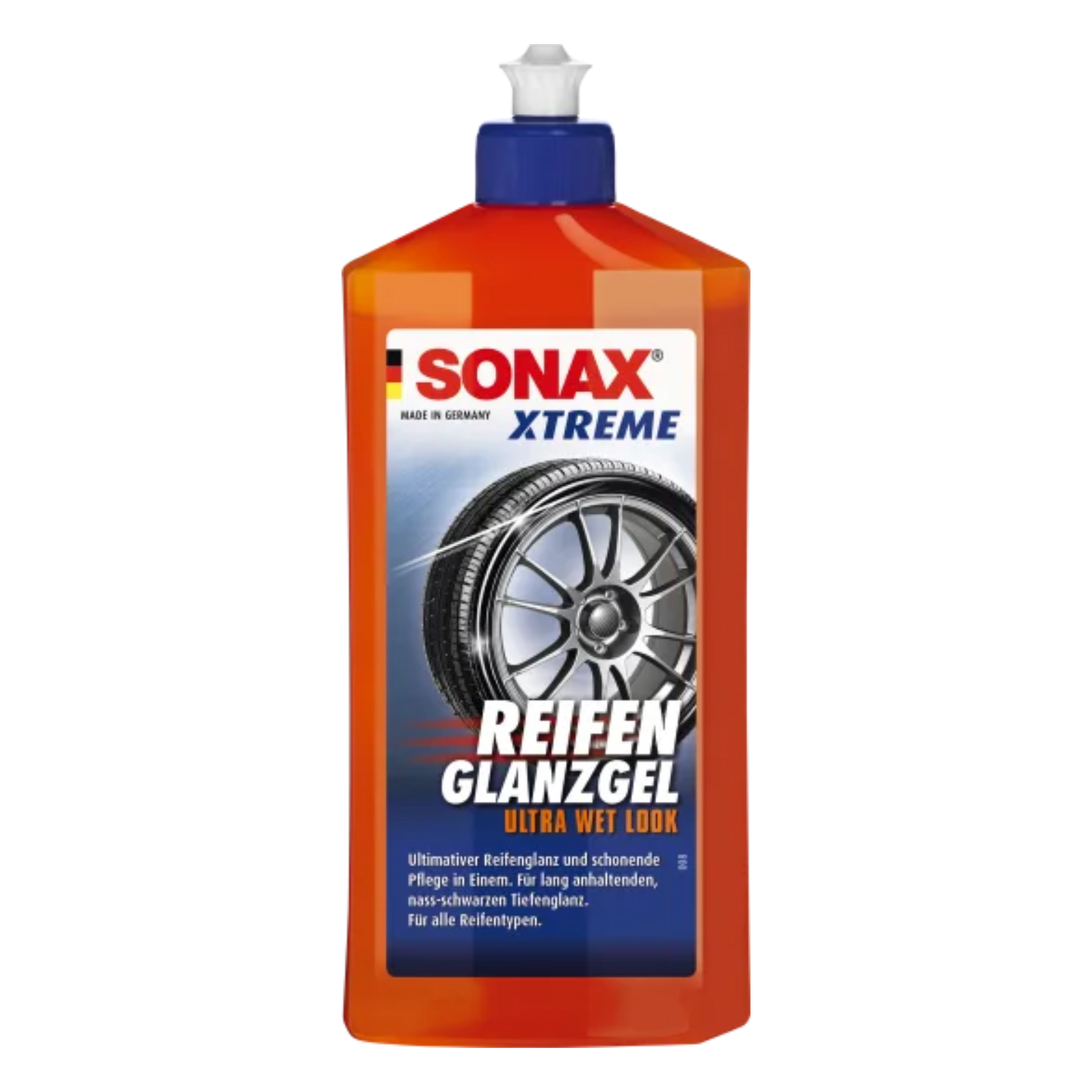 SONAX XTREME tire shine gel, 500ml
Anwendung

Stark verschmutzte Reifen z.B. mit SONAX GlanzShampoo reinigen und
trocknen lassen. Nicht auf das Reifenprofil, die Bremsanlage oder auf den Boden (u. a. Rutschgefahr!) auftragen - ggf. Boden abdecken. Einen ca. 5 cm langen Streifen des Gels längs auf einen SONAX ApplikationsSchwamm geben und gleichmäßig in die Reifenflanke einmassieren. Dabei den Schwamm hochkant die Reifenkontur entlang führen. Ggf. die Anwendung wiederholen, bis der gewünschte Glanzgrad erreicht ist. Den Wagen leicht versetzen, um die Standseite der Reifen ebenfalls zu behandeln. Abschließend den Schwamm durch Ausdrücken der Gelreste mit einem saugfähigen Tuch reinigen. Nicht für
Motorrad- und Fahrradreifen geeignet.
SONAX XTREME tire shine gel, 500ml in Aktion