Sonax
Regular price
Sale price
€15,99 EUR
Unit price
per
Sale
Sold out
XTREME Tire Shine Spray Wet Look for a long-lasting, rich, deep shine. At the same time, the rubber is cared for and protected from cracking, premature aging and color fading with regular use. The deep black glossy look lasts for several weeks. Suitable for all tire types. Extremely easy to use: spray on thinly, let it take effect, done.
Share
View full details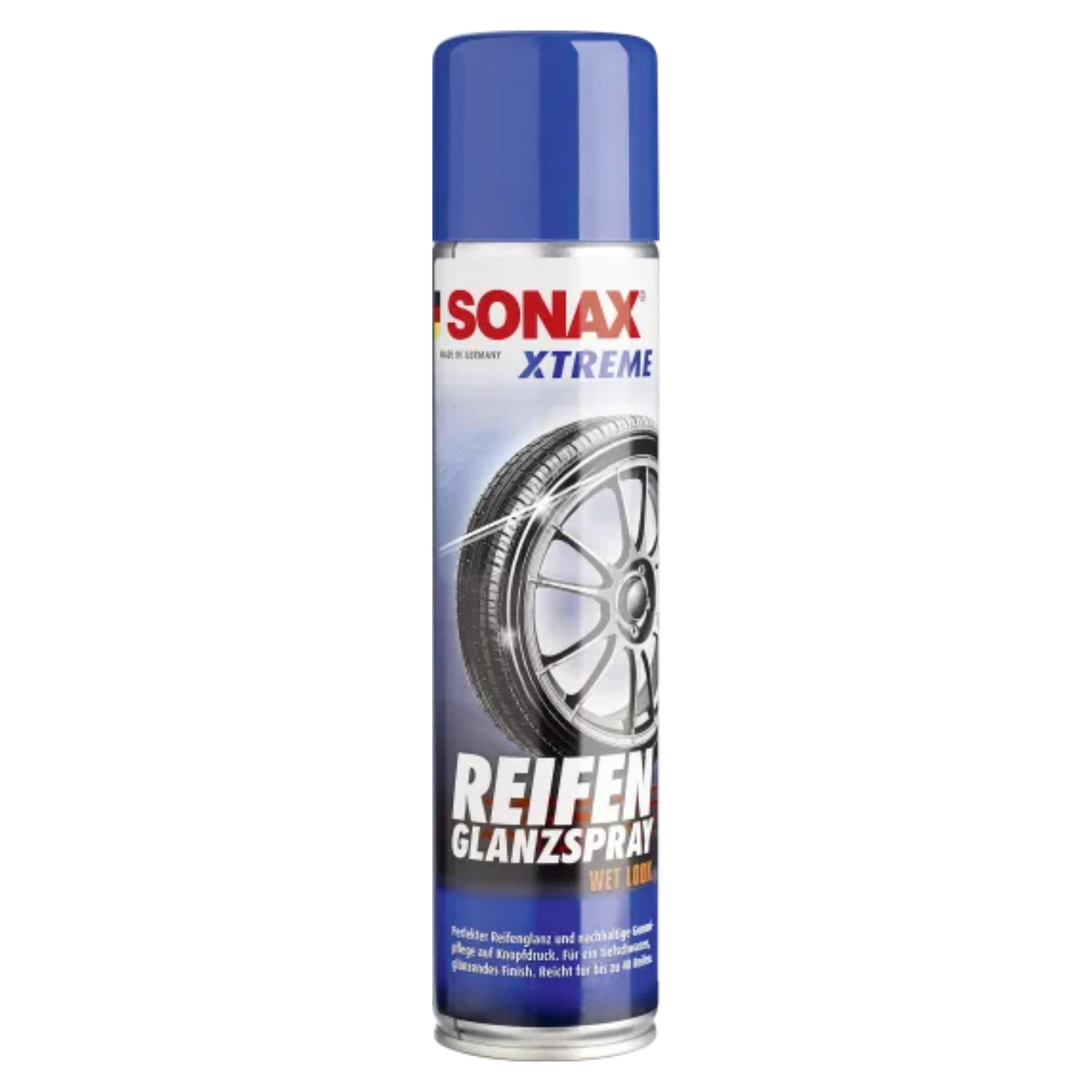 SONAX XTREME tire shine spray wet look, 400ml
Anwendung

Den Reifen vorher z. B. mit SONAX GlanzShampoo reinigen und trocknen lassen. Dose vor Gebrauch schütteln. Darauf achten, dass der Boden nicht besprüht wird (Rutschgefahr!) - ggf. Boden abdecken. Aus ca. 20 cm Entfernung die Reifenaußenseite umlaufend gleichmäßig dünn einsprühen. Nicht auf die Bremsen und die Laufflächen sprühen. Den Wagen leicht versetzen, um die Standseite der Reifen ebenfalls zu behandeln. 5 Minuten einwirken lassen. Zur Glanzgradreduzierung oder Entfernung von Läufern ggf. mit einem sauberen Lappen nacharbeiten. Für den Einsatz auf Motorrad- und Fahrradreifen nicht geeignet.

BITTE BEACHTEN:

Nicht auf heißen Oberflächen anwenden.
SONAX XTREME tire shine spray wet look, 400ml in Aktion