Philips
Regular price
€179,95 EUR
Regular price
Sale price
€179,95 EUR
Unit price
per
Sale
Sold out
Street legal LED light*. The lamp is for him
public road transport in Germany, Austria
Czech Republic and Spain for selected
Vehicle models approved.
Enjoy a unique driving experience with the first
approved by Philips for public road use
LED retrofit lamp*. With up to 230% brighter
light** and a white beam of light similar to daylight,
These LEDs illuminate everything clearly and clearly without
oncoming drivers are blinded.

Further information at:
www.philips.com/roadlegalLED

Share
View full details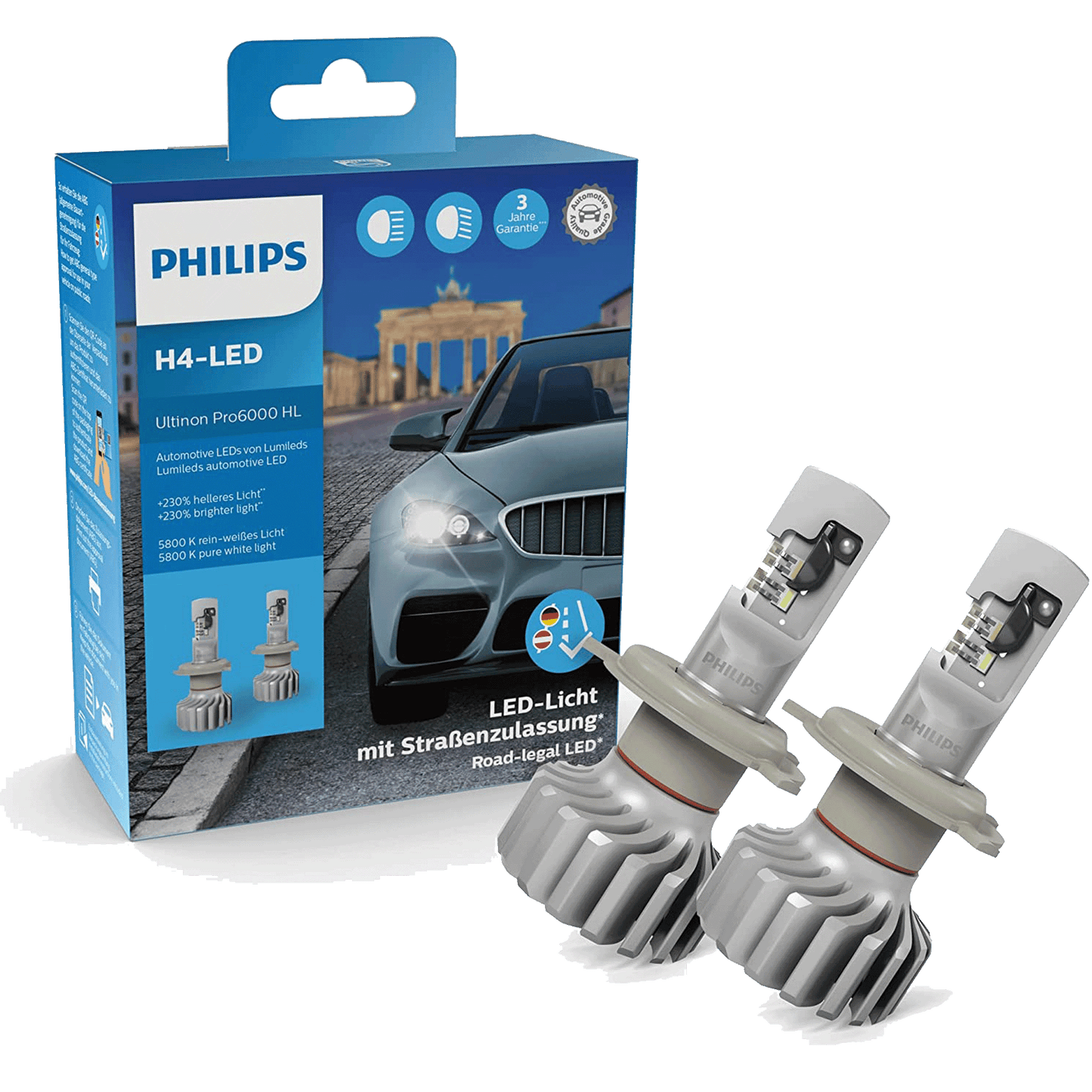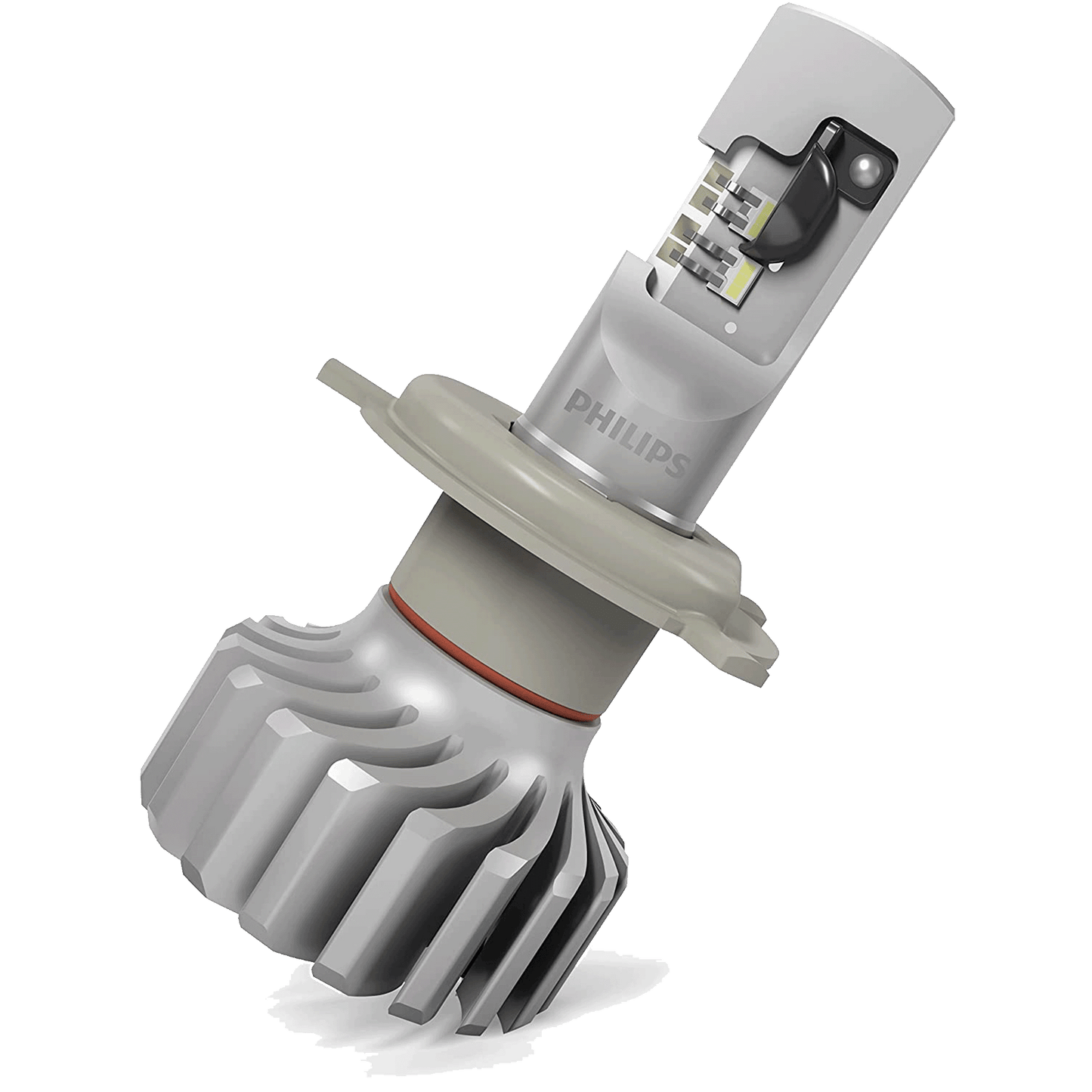 PHILIPS Ultinon Pro6000 H4 LED
guarantee

2 year warranty + 1 year extended warranty*** by registration. Visit:

for registration and further information.
Legal Notice

*Legal notice: You are responsible for compliance with all applicable legal regulations. Philips Ultinon Pro6000 LED is approved for road use in Germany, Austria, the Czech Republic and Spain only for selected vehicle models and lighting functions. The only decisive factor for meeting the approval criteria is that the headlight approval number on your vehicle's headlights matches. Please download the approval document, the General Type Approval (ABG), and carry it with you in your vehicle. The road legal status of the Philips Ultinon Pro6000 LED lamp only applies if it is installed with original Philips accessories where necessary. High beam code: The permissible one The sum of the high beam indicators of all high beam headlights must not exceed 100. After converting to H4-LED or H7-LED, the high beam code may differ from the information on the headlight. If your vehicle has additional high beam headlights installed in addition to the standard headlights, please check the high beam number using the information in the compatibility list at www.philips.com/roadlegalLED.

**Compared to the legal minimum standard for halogen lamps.

***Applies only in the event of manufacturing defects and for non-commercial use in selected countries. For more information, visit www.philips.com/auto-warranty.